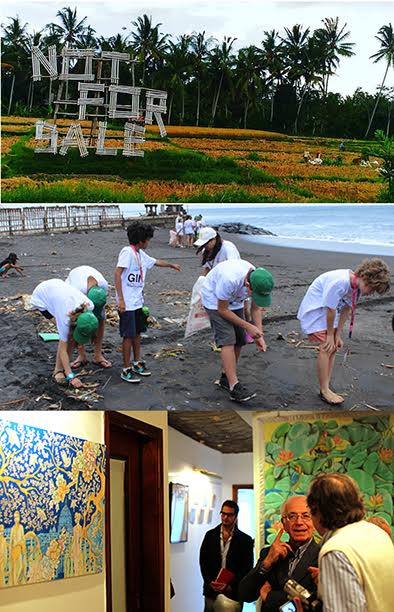 EN: Il Ramo D'Oro is a special place in Naples for artistic reflection which is truly grassroots, and for the gathering of an international art community. Upon request of Il Ramo D'Oro's director, Vincenzo Montella, I have written an essay called "Flow and rigidity in challenging the borders" reflecting on the experience of the series of international shows Oltreconfine. This included Attualità Indonesiane which I co-curated.
The Oltreconfine book – where you can find my essay alongside the ones of authors such as Made Bayak e Judicael Ouango – is now available on Amazon.
Here the English version: Beyond-Borders: Art and Resilience in the Internet Era
ITA: Il Ramo D'Oro è un posto unico a Napoli dove sviluppare riflessioni artistiche genuine e dove coltivare una comunità artistica internazionale. Su richiesta del fondatore del Ramo D'Oro, Vincenzo Montella, ho scritto un breve saggio chiamato "Fludità e rigidità nel mettere in discussione i confini", il quale riflette sull'esperienza della rassegna internazionale Oltreconfine. Questa ha incluso Attualità Indonesiane che ho co-curato.
Il libro di Oltreconfine, nel quale si trova il mio saggio insieme a quello di altri autori, tra cui Made Bayak e Judicael Ouango, è ora disponibile su Amazon.
Ecco la versione italiana: Oltreconfine: Arte e resilienza nell'era di internet
Qui sotto un estratto dal mio testo:
Read More