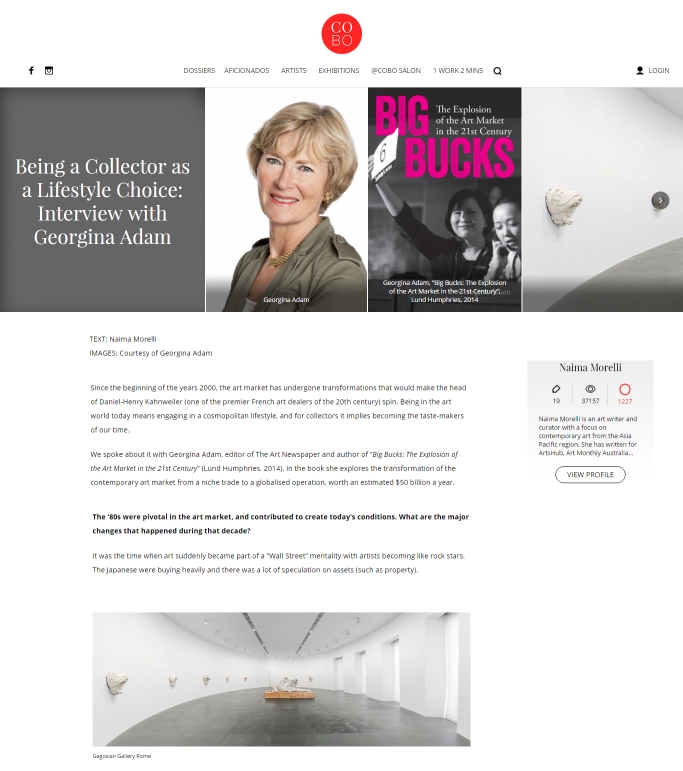 Hong-Kong based webmagazine and collector's platform CoBo has just published my latest article called "Being a collector as a lifestyle choice: Interview with Georgina Adam".
Writer and journalist Georgina Adam is the author of "Big Bucks: The Explosion of the Art Market in the 21st Century", an important book which does exactly what is says on the tin: retracing the history and the main players of the art market as we see and experience it today.
We talk about what are the consequences of this market explosion for collectors, the '80s as the decade in which everything changed and more.
Here is the link to the interview
Read More