Presentation at Università l'Orientale in Naples on Indonesian Contemporary Art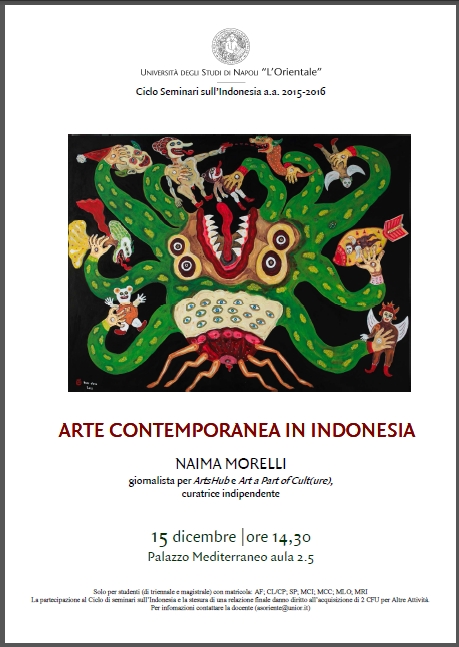 Great news! I have been invited by Prof. Antonia Soriente, professor of Indonesian language and literature at Università degli Studi di Napoli L'Orientale, to give a presentation on Indonesian Contemporary Art.
It's a great honour for me – L'Orientale is the oldest school of Oriental Studies in Europe and the main university in Italy specialized in the study of non-European languages and cultures. It is still regarded today as one of the most prestigious universities regarding Asian cultures and languages.
Moreover, it's going to be super interesting to chat with the students and find connections between Indonesian art and literature. It's going to happen on December 15 at 2.30pm at Palazzo Mediterraneo, where l'Orientale is located. If you're in Naples, don't miss it!