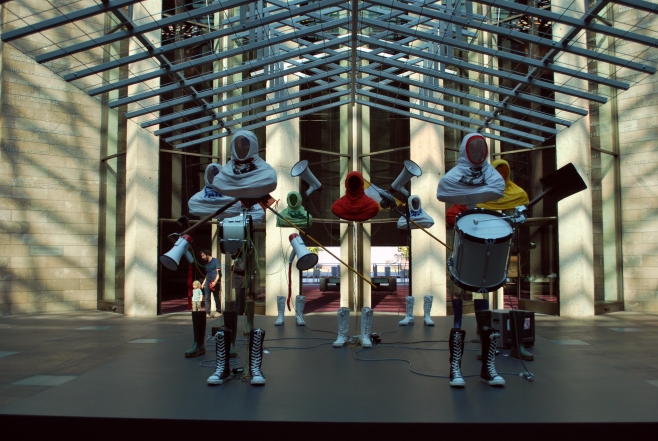 Two ladies in their fifties were chatting amiably in the hall of the National Gallery of Victoria.
They dressed casually, both with sandals and baggy pants. They had decided to turn their usual boring Saturday afternoon into an entertaining on, why not, a cultural walk through one of the most interesting museums of Melbourne is not a crime.
With all the National Gallery has to offer, they have been lulled by the pastel shades of the paintings of the New Impressionists, in a new exhibition called "Radiance". They have also visited the European Masters section and the Asian Art section at the second floor and they were quite content with what they saw.
Since the two ladies don't feel conservative at all, they felt no disdain towards a visit to the contemporary art exhibition on the ground floor.
Read More