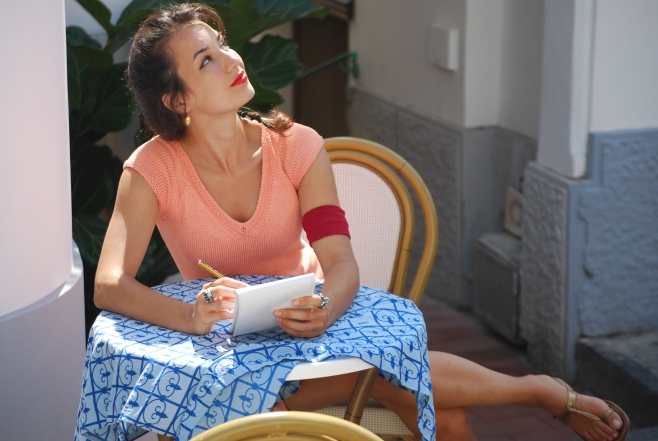 I love the end of the year so much. Looking back and taking stock of what worked and what didn't, because acknowledging that even what apparently didn't worked is the seed for something even bigger to happen. And also, recognizing that nothing is ever wasted, and everything will converge eventually, because it's all you, all one person is one universe following his own personal trail of crumbs.
In the past few months I haven't posted on the blog my regular rants/reflections on my journey through life. This is because I realized that instead of being focused on the present and what was at hand, I was rehearsing the "narrative of my life" a little too often. Too much of looking back and planning ahead, instead of sitting down, spot the priorities and get down to them. Which resulted a dispersive mindset and lazy habits. And now that is the right time to reflect, look back and appreciate, it just feels so much better. A few lessons have unfolded. And while of course everything is unfolding all the time, I feel that right now I can see a motif appearing, whereas in the past few months it was more the phase where everything was colliding before taking a recognizable form.
Enough with vagueness! Let's get down to the specifics; one thing I learned this is that when you ask your friends for feedback in a particular area of your life they know you well for, they will always tell you that "in the past you were so much better at this." Of course you know that this is not true. There were movements where you showed up with your higher self in that sector. One particularly focused training session, a period where you were really pushing with work, another week where you realized a set of very good comic book pages. Growth is never even. You'll have moments where you are quietly learning in some areas and it doesn't show, and moments where it finally come up. It's a gift to have friends to keep you in check, but most importantly you have to regularly practice, day in day out.
On the edge of 2017 I can see how all the expressions of my being are starting to come together, and hopefully in 2018 they will find a way to coexist harmoniously as an even flow. Ok, let's be more specific. I guess I'll start by looking at the year through the lens of my different practices.
Read More