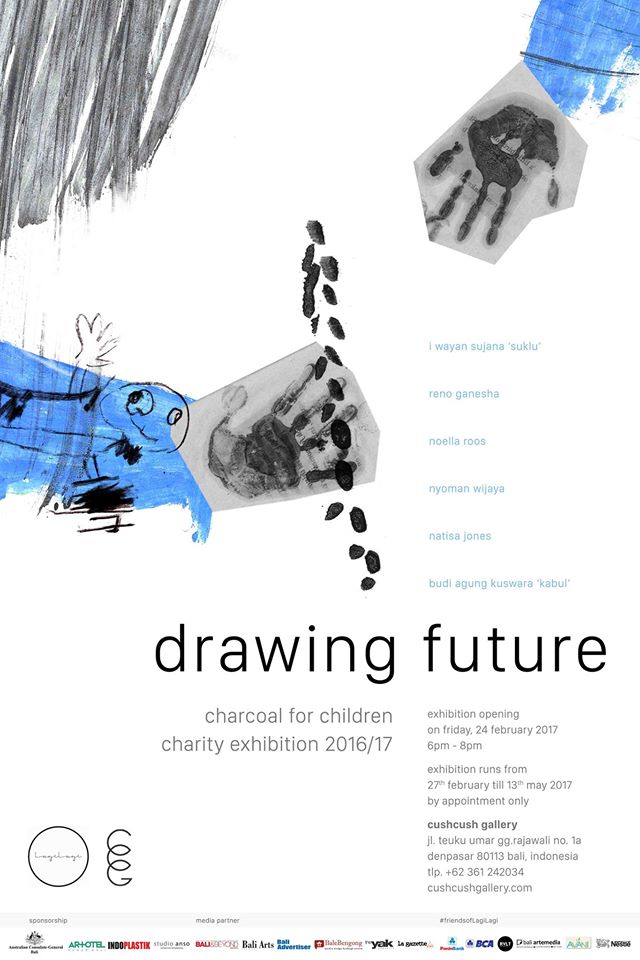 I have contributed an essay titled "Rules, imagination, and magic powder" to the catalogue of the Drawing Future exhibition at CushCush Gallery in Bali. My words are in the very good company of texts by John Andrews, Mella Jaarsma and Natalie Sprite.
A few words on CushCush Gallery; this is an alternative platform for contemporary art and design in Denpasar. Suriawati Qiu and Jindee Chua have founded the gallery to share art and design with their local creative community, general public, as well as generate conversations with international artists and creative people.
Within the gallery many initiatives, the Charcoal For Children program is a social project that put together 6 working artists and children in 3 sessions, to create collaborative artworks together. As the name suggests, the yearly program focuses on Charcoal as the medium, to foster creativity amongst children. I have been honoured to have given my small contribution in the form of a write-up about creativity to such an exciting project!
Here's the pdf version of the essay
Read More