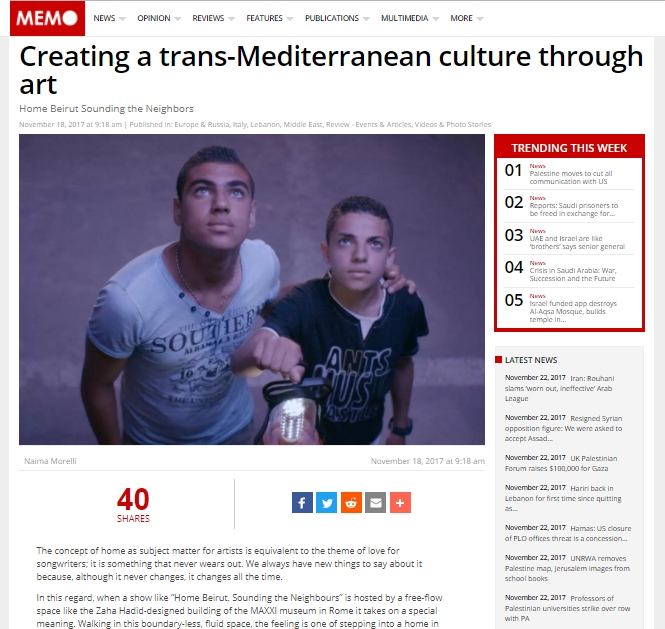 I feel today the MAXXI Museum in Rome is the one contemporary art institution who is really nailing it in the Eternal City. The multifaceted and highly political show "Home Beirut: Sounding the Neighbors" is proof of that. The exhibition focuses on Beirut artists representing city's development and destiny, and introducing the local artistic scene to a European public.
This show is the third chapter of the "Mediterranean Trilogy" through which the MAXXI has been examining the interaction between the artistic communities of Europe and the Middle East. The aim is prompting the birth of a new trans-Mediterranean culture, critically important for the global landscape of artistic creation.
The show presented 30 artists, architects, filmmakers, musicians, dancers, researchers, activists negotiating between critical reflections of recent history of conflicts, through archiving and re-enacting memories, and prospection of the future, through attempts of urban transformation and global outreaching.
Here is the link to the review
Read More