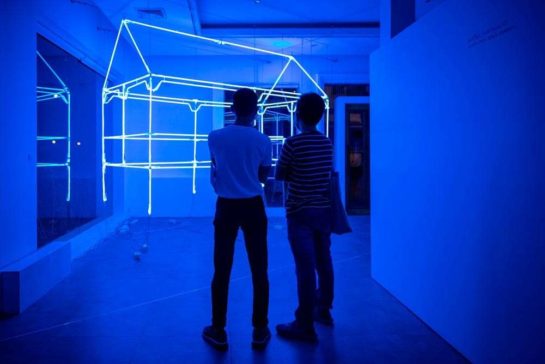 I went to Cambodia for the first time in 2018, doing Siem Reap, Battambang and Phnom Penh. During my one month research trip I spoke with as many artist, curators, gallerist that I could.
Cambodia and its arts scene operated a deep transformation in my spirit, and I became very fond of the burgeoning art scene there, steadily developing despite the many difficulties.
One of the most deep, articulated conversation that I had during that time was with artist and curator Vuth Lyno. When I visited him at the art space Sa Sa BASSAC in Phnom Penh, I mostly asked him about the art community.
This time, I have interviewed him for Plural Art Mag, about it latest work Sala Samnak at Mirage Contemporary Art Space, Siem Reap.
Here is the link to the interview
Read More