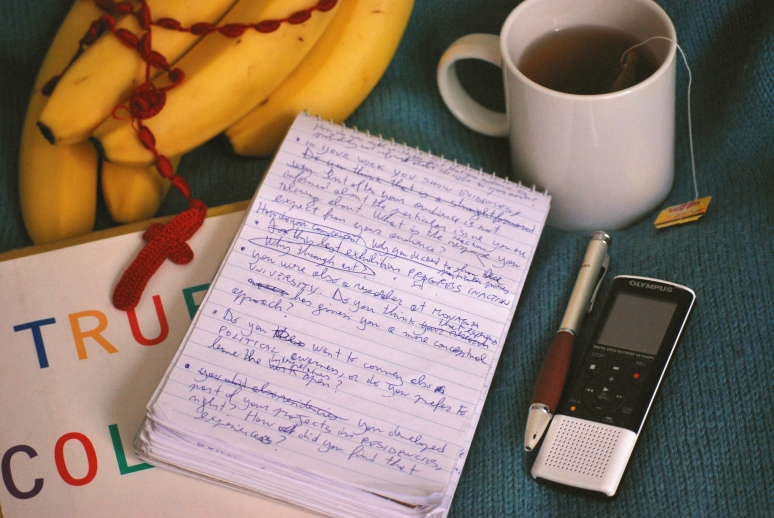 Extreme case: let's say you are an art journalist doing a reportage in a remote third world country.
You do all the research, you use all the common sense and you even follow some "how to" on the internet.
Even then, you could find yourself in a difficult situation like: I fixed one month in advance an interview with artist Pinco tomorrow. But I just meet artist Pallino and I can interview him only tomorrow, because he leaves the day after tomorrow. A rapid check to your mailbox and… crap! The artist Pollaiolo wants to anticipate his interview…apparently he is free only tomorrow!
So, let's make the point. We have three interviews to prepare in one single day.
And you wake up late today too!
Don't cancel an interview. Don't even think about it.
To cancel an interview is bad. It's always bad.
I did that just two times and each time a dire calamity had struck me.
The first time my boyfriend threw me out of our house, the second time a crater suddenly opened in the ground devouring my beloved kitten.
So don't do that. Seriously.
What you can do is forget about the tan today, ignore the heat and the shining sun and sit in front of your computer.
Now all your efforts will be concentrated on doing an accurate research and at the same time get all the work done as fast as possible.
I usually use the following method.
Read More