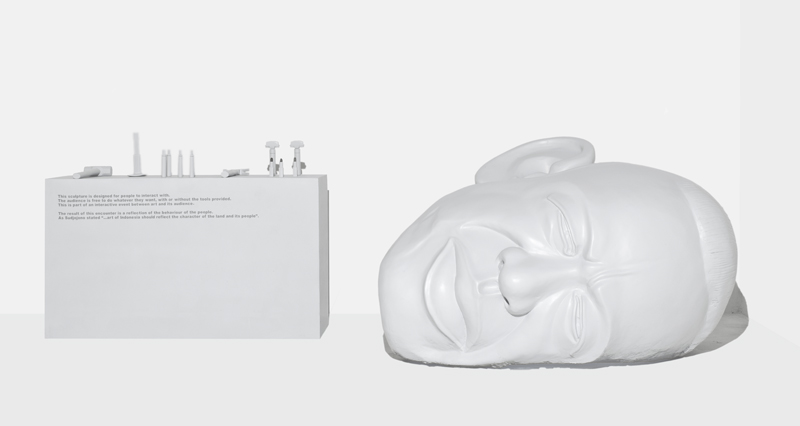 I met Marco Cassani in Bali during my reportage about contemporary art in Indonesia. What supposed to be an interview has become a lively chat about Marco's art, hallucinogenic experiences and, of course, Bali.  A month ago he sent me this mail about his new work that is going to be exhibit at "Imagining Indonesia, Tribute to S.Sudjojono"  on the 23rd of November at Tonyraka Gallery in Bali:
Dear Naima,
How are you?
I am sending you the picture of my new work for the group exhibition
Tribute to Sudjojono at Tonyraka gallery on November, 23rd.
The work, entitled 'CHANCE Project 2, Tribute to S. Sudjojono', consists in:
1) a sculptor that represents the Sudjojono head (cement, 140 x 90 x 90 cm)
2) a box (wood, 120 x 70 x 45 cm) with a text ("This sculpture is designed
for people to interact with. The audience is free to do whatever they
want, with or without the tools provided. This is part of an interactive
event between art and its audience. The result of this encounter is a
reflection of the behaviour of the people. As Sudjojono stated Еarth of
Indonesia should reflect the character of the land and its people.")
Read More