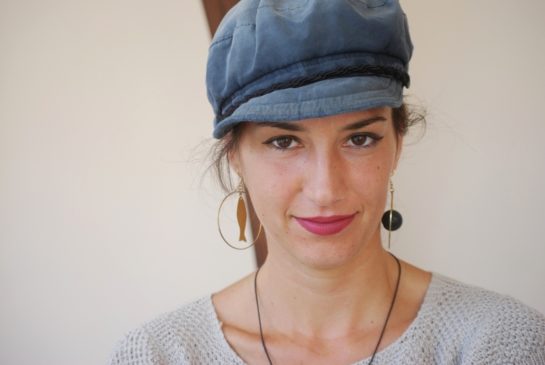 Whether in an artist studio in Yogyakarta, in a shady alleyway in Melbourne or in a white-cube gallery in Rome, I am interested in the context in which contemporary art has developed, along with the flow of lives, aesthetics and ideas around it.
My name is Naima Morelli and I am a journalist and arts writer.
Through my writing I tell stories around and about contemporary art, while bridging east and west, north and south. My aim is to create meaningful connections.
I'm the evolution of what a reporter used to be, exploring the meaning of exoticism in the global word and bringing first-person storytelling to my readers.
I grew up in Italy on Caravaggio and punk rock, and thought contemporary art was a swindle until I was seventeen. That's when I started writing for art magazines and realized that art is just a three letter word, beneath which there are people.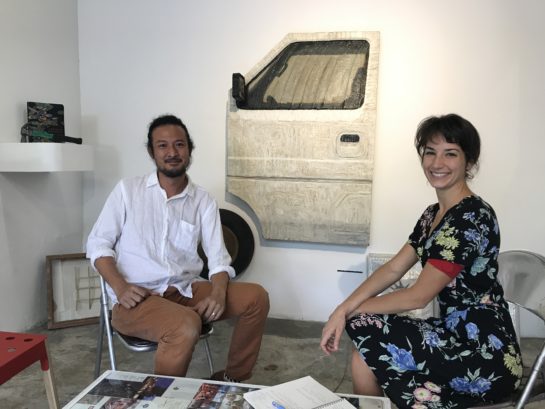 These days, to those saying that art is relative, I reply that it's true. Art is relative. What is not relative though are the people and what compels them to create. It might be their ego, it might be their muse, it might be politics, it might be a sheer love for life. These people, united together under the flag of the art, create an environment. That environment and its dynamics is what I'm interested to explore.
My writing has always been about the beauty you can find both in joy and pain, in sadness and serenity. As an arts writer, I work with the most superfluous and yet the most important thing in the world. I work with meaning. My writing is for people to craft their own roadmap and values by linking glimpses scattered in art and in life.
As often happens with those mischievous mirror neurons, my writing is about you. I'd like to meet you and know your story. I'd love to retell it to other people. I'd like you to connect with the stories of others and be inspired by them.
Mind you, I still don't think contemporary art should be taken too seriously. But if there is something I absolutely believe in, is the transformative power of art for individuals, cultures and countries.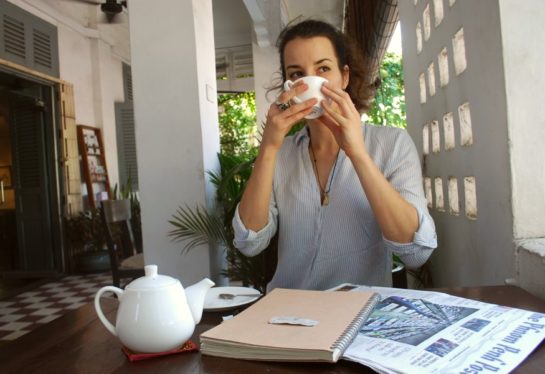 Official Bio:
Naima Morelli is a journalist and arts writer researching emerging art systems. She is specialized in the Asia-Pacific region, with a special focus on Singaporean, Indonesian and Australian art. Currently based in Rome and constantly on the go, she has the mission of bridging Asia and Europe through art, culture and words.
Her pieces regularly appear on CoBo Social, Art Republik, Culture360, Art a Part of Culture and Middle East Monitor. In the past she has written for Art Monthly Australia, ArtsHub, NY Arts, Artribune, I-Magazine Bali, The Times of Malta among others, and she has contributed texts to a number of publications and exhibitions catalogs.
She is also the author of the book "Arte Contemporanea in Indonesia", a narrative essay published in Italy. The book shows how contemporary art produced in Indonesia can't just be labelled as "Indonesian", while tracking the context's influences on the art itself.
Morelli has also worked as a curator, with a practice revolving around creating meaningful exchanges and connections between Asia, Europe and Australia. Her relevant experience includes curating exhibitions and talks of emerging Australian artists in Rome, coordinating the Italian logistics for the exhibition SHOUT! Indonesian Contemporary Art at MACRO, and curating a series of screenings of Indonesian artists for the Museum of Oriental Art G.Tucci in Rome.
She studied art history and contemporary art at the Accademia di Belle Arti in Rome, majoring in art criticism. She has attended the school of life since then.
I'm always open to commissions, collaborations, partnerships or adventures in faraway countries. You can email me at contact [at] naimamorelli.com