Published! Five Emerging Indonesian Artists on CoBo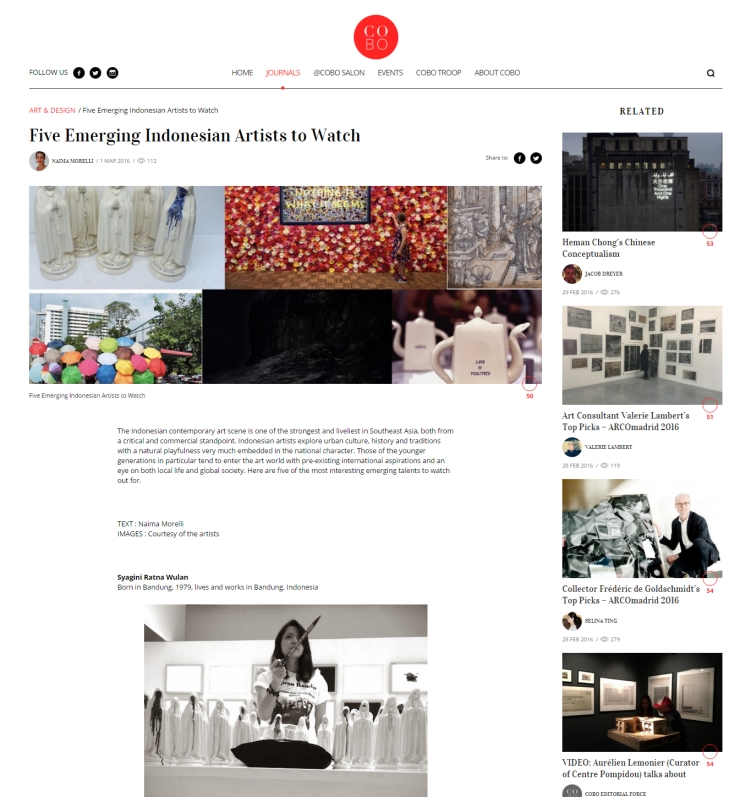 Every time a new article of mine gets published, I'm always so happy and grateful to have a job that allows me to make great discoveries and dwell on great art. That was certainly the case with this piece: "Five Emerging Indonesian Artists", which has just been published on the webmagazine CoBo.
But of course, nothing comes without challenges. It wasn't easy to limit myself to just five artists (or collectives, or duos), and of course I  wanted to go beyond the most obvious names that would tick the "emerging" box. On top of that, I tried to get a good ratio of women artists, that often don't get enough press for a number of reason (I talk about that in another piece) – and yet they create amazing work. So here my version of the top five emerging Indonesian artists! Let me know what do you think, I'm happy to expand on this list in the future!
Here's the link to the piece
_