My Daily Routine #2: Summer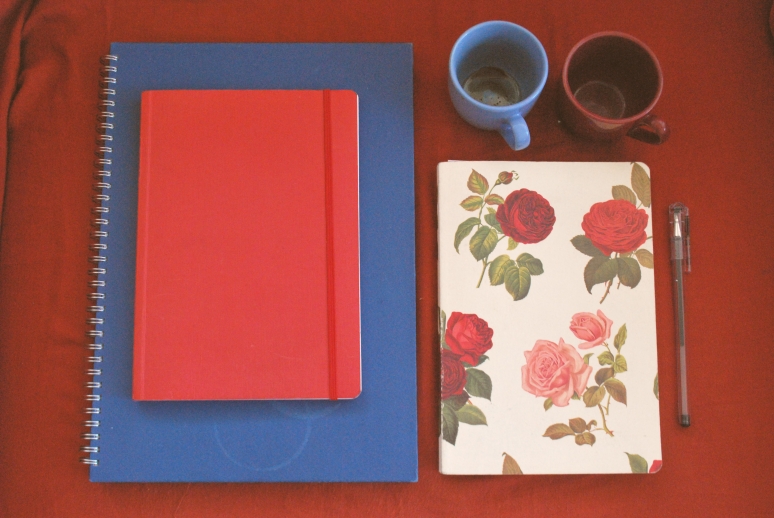 When people ask me about my routine, what I can say is that it is constantly changing. After an intense July, I'm finally back in uneventful Sorrento, Italy, and I couldn't be happier about it. In sultry Rome I was super-busy setting up the screening of Indonesian video art, so I wasn't really able to keep a routine, which was good. In fact, my modus operandi entails intense and exciting weeks, followed by weeks of just concentrating getting the "offstage" work done. Which means a solid 8 hours a day. Then I grow restless and I leave for the next adventure. I also like the idea that thanks to the internet you can work remotely to your next mission. There is something inherently powerful in working from a remote costal town in Italy, contacting artists and magazines from all over the world. So that's how an ideal July-August workday looks like for me (if I manage to retain myself from playing guitar all day)
Breakfast: I strive to wake up at 7.15am, which often is more like 7.45am. I downloaded an app on the IPad with all the British radio. While eating apple pie and tea, I usually listen to BBC 4 or BBC 4 Extra, which usually have lighter programs than BBC World Service.
Morning: At 7.30/ 8 am I'm at my desk with a cup of tea (I keep on drinking hot tea in summer, I know it's weird but I don't give a damn). I made a point to not check the emails until 10, so I won't get bogged down by them. Taking advantage of morning freshness, I'm able to write a pitch for a magazine and sometimes even something for the blog. In this time I also edit the writing from the previous days and drink another couple of tea cups.
After Lunch: At 2.15- 2.30 pm I'm back to work sending pitches around and replying to mails. I indulge on some of caramelize almonds (my methadone for chocolate) and I drink coffee or more frequently – guess what – green tea. In this time I also happen to do some coordination for my books and I take care of upcoming projects and admin.

Break: Around 4 pm I prepare my beach stuff. If I finish to work early, I do 40 mins walk to the beach with music in my headphones, otherwise I go to the nearest wooden-decked beach (Sorrento doesn't really have sand beaches). Here I swim and listen to my podcast. The Lively Show is always amazing, but lately I have found another great podcast, more for writers-oriented. It's called The Creative Conversation with Nicole Lee. The content is always great and the presenter has a delightful Australian accent; it gives me a little of Melbourne-nostalgia. Then I read. I'm currently up for light and inspiring reading, so I'm reading Sophia Amoruso's #GIRLBOSS. It's certainly not Camus, but it's really funny and inspiring! After that I either do another 40 minutes walk back to Sorrento or I charm a young boy with a scooter and hitch a ride. On the way home sometimes I stop chatting with a friend working nearby who is learning to sew. She's always heaps of fun.
Back home: That's the most creative part of the day where I start brainstorming ideas, especially after a walk that oxygenises my brain. In order to avoid pointless daydreaming (that's a big one for me), I focus on actual projects or pitch ideas for the following day. I do some magazine and blog readings and I plan the next move, helped by litres of tea.
Evening: To force myself to go to bed at 11.30 (it seems an impossible task), I had to ditch movies. In the evening I often Skype with my lover in Rome and do something productive but relaxing. Apparently if you study something right before going to sleep, you are likely to remember it, so I learn English idioms. So if I give up on routines and start "flying by the seat of my pants" you now know why!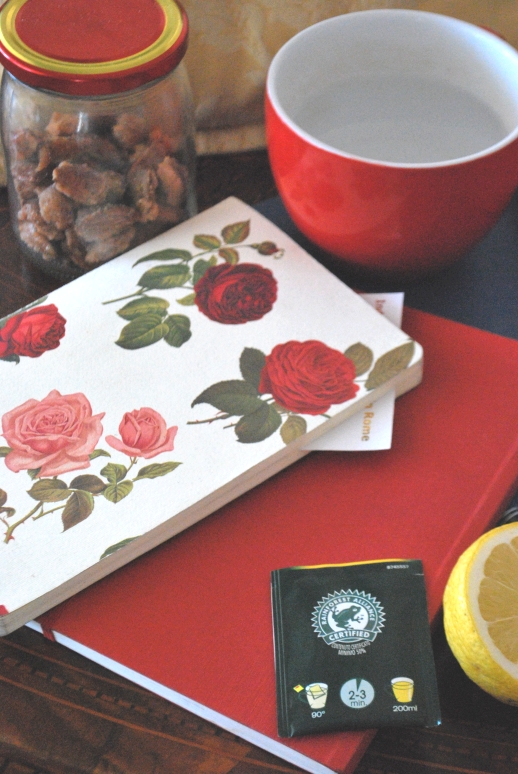 Photo 1,2,3 by me