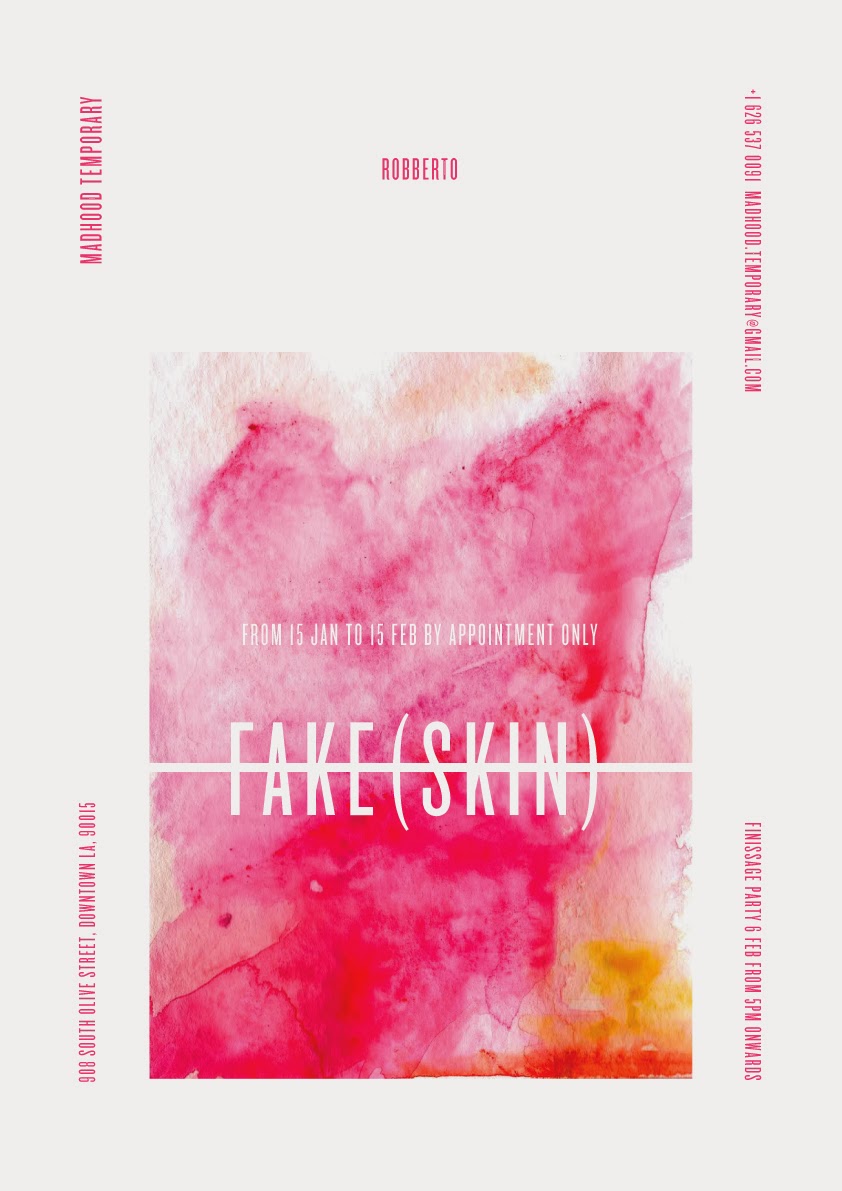 Robberto is a talented emerging Italian artist that I have been not only following but also collecting.
I recently wrote the text for his exhibition Fake (Skin), now on at Madhood Temporary in Los Angeles. I posted it below along with some pictures that Robberto sent me as a preview.
FAKE (SKIN)
For his first solo show in the United States, Robberto is presenting a new series of work realized during his stay in Los Angeles.
His research starts from a linguistic observation around the meaning of the word buck, that is used for call "dollars "
The artist decided to go deeper into this duality and study the etymology of this expression, finding out that buck is the abbreviation of buckskin, a common medium of exchange in trading between the natives and the Europeans.
There are documents from 1748 saying "Every cask of Whiskey shall be sold to you [Indians] for 5 Bucks." The transition from buckskin to dollars seems only natural.
This finding leads the artist to think about the perception of wildlife and nature in the city of Los Angeles.
He reached the conclusion that the nature in town, is just a fake perception of the real natural environment and that the trees, the water and the animals have just been pushed in 150 years, a really short time, to cohabit together with 20 millions of peoples, this created in him a feeling of displacement.
Read More