Personal art collection: Nietzsche by Robberto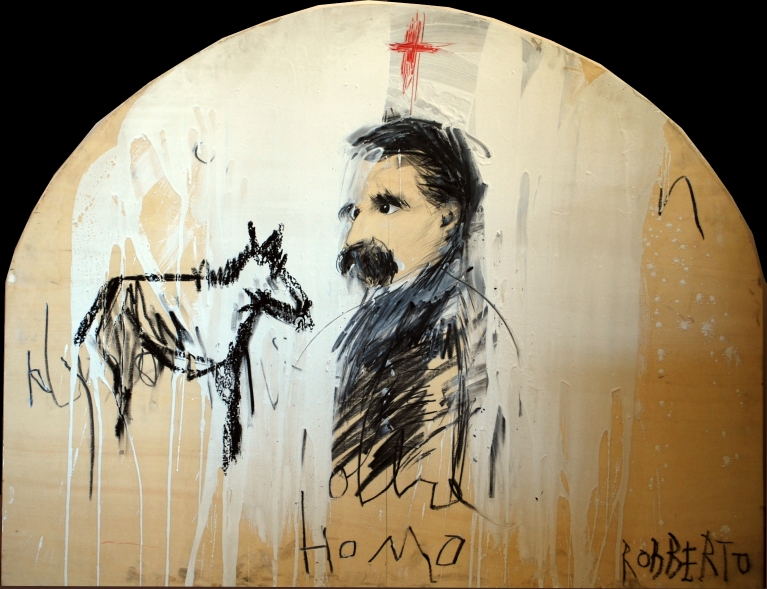 Robberto is a young artist based in Rome, native of Sardinia. I met him at the Pastificio Cerere, in Rome, and I soon find out that he studied at the Accademia di Belle Arti as well. He gave me this painting of Nietzsche – charcoal and chalk on wood – as gift. The back of the wood is slate, so the artwork is super-heavy. I needed some help to carry the artwork home.
Nietzsche is my favourite philosopher, his writing is incredibly powerful. He said "I'm dynamite" long before the AC/DC.