Reflections on my 2015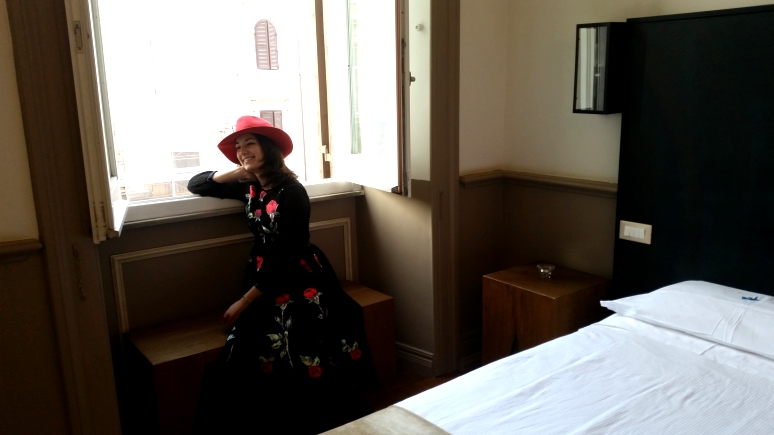 Twenty-fifteen has been an intense year full of cheerfulness, discovery and adventure – I feel I learned so much! For starters I reconquered Rome, which I re-elected as my base (I keep on saying "for the time being", but truth is, I'm in love with this city). Since I installed in my bedroom in San Lorenzo – the left-leaning, working-class neighborhood of Rome – I felt a new chapter of my life had started.
In January my plan was still leaving for Australia in the summer or later. For a series of circumstances, things changed pretty quickly. I decided that going back to Australia wasn't the right choice for me. Around that time I was looking for a job to complement my solitary journalistic practice. I sent my CV to a press agency in the Roman borgata of Pietralata. They were looking for a video journalist. In the beginning I was skeptical and didn't even show up for the first roundup of interviews. But they kindly called me and gave me a second chance. Got the job. Which has proved one of the most fun jobs I ever had. It allowed me to make my debut on video and explore new interesting sides of Rome. It really enlarged my world view and provided a fair share of laughs.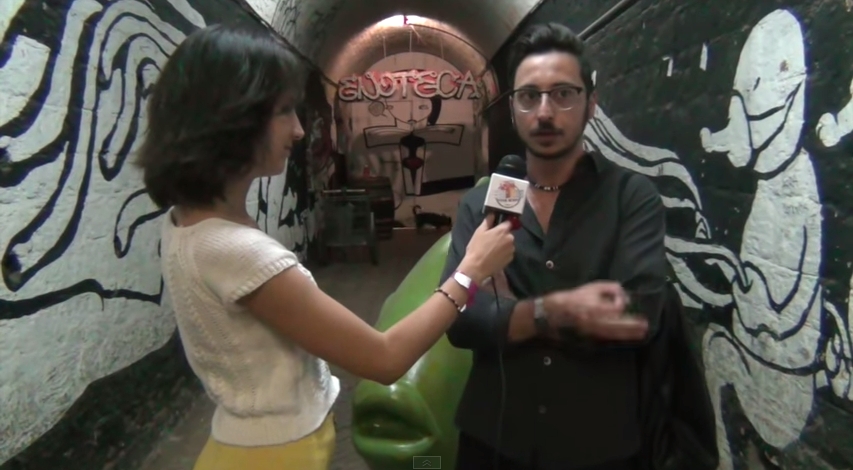 In the meantime, my book "Arte Contemporanea in Indonesia, un'introduzione" finally launched. I had a press preview at the Indonesian Embassy in Rome, where I was awarded by the Ambassador. The following presentations were at the PAN museum in Naples, at the University of Rome La Sapienza, and l'Orientale University in Naples. I have been very happy with the interest towards Indonesian art the book has raised – it has definitely served its purpose.
In February/March I cemented pretty steady collaborations with a few magazines, gaining the degree of financial independence that I was aiming to. I got into a productive routine, filing from four to six articles/video-reports a month. This year I have written 38 articles and realized 11 video-reports, loving each one of them!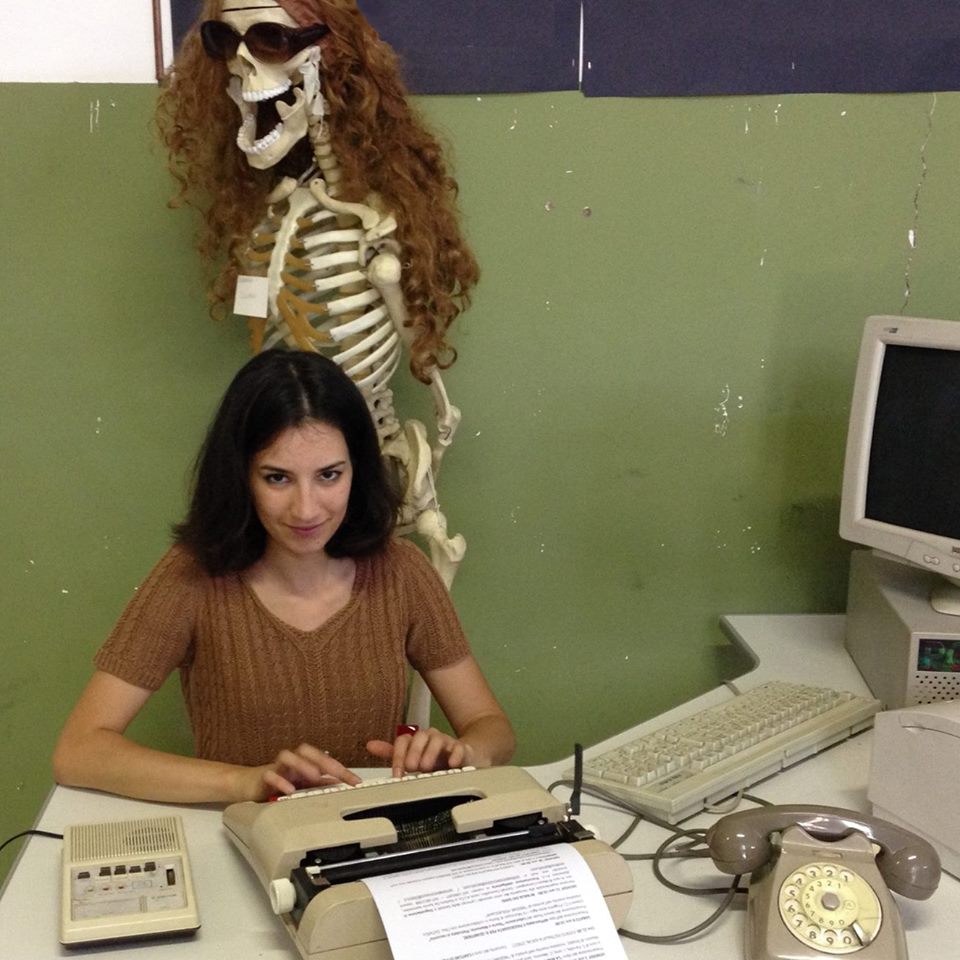 On the travelling side of things, this year proved itself pretty interesting, with fairly regular wanderlust kicks. At the end of January I visited Udine, Venice and Trieste, and experienced the infamous wind Bora. In March I spent two weeks in Paris, covering the Paris Art Fair and the "Secret Archipelago" exhibition at the Centre Pompidou for the webmagazine Art a Part of Culture. These events were dedicated to South East Asian contemporary art and I got the chance to interview Indonesian and Singaporean artists. The Paris trip was an adventure in itself –misadventure would say some – but inconveniences make good stories, right?
In May I headed to the preview of the Venice Biennale, reporting for the Australian webmagazine ArtsHub. I had my fair share of interviews with Australian and Southeast Asian artists. At the end of the week I was limping around Venice – damn shoes, so fashionable, so uncomfortable – and got flu so I had to write my articles sick on the train back home to meet the deadline. But I won't complain, I wouldn't have miss the experience for anything in the world!
Then I did something stupid. Booked a two-weeks trip to Malta for the beginning of July, and never ended up going. That because June was a very intense month work-wise, and didn't feel like leaving again. With the Pietralata news agency, we had just started a new project – currently on hold – documenting the Filipino community of Rome. Around the same time a couple of international artists visited – Singapore's Lee Wen and Melbourne's Veronica Kent, and together with filmmaker Michele Manfellotto we realized two video-interviews.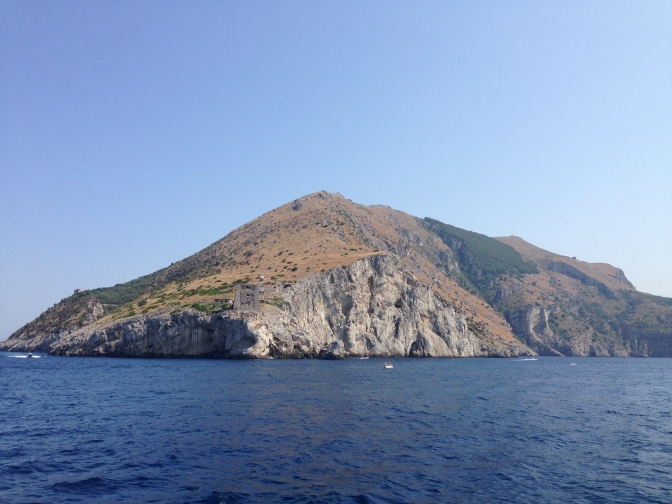 So no Malta. I left the house in Rome at the end of the contract and I went back to hometown Sorrento. There I quickly realized I was restless. I got back to sizzling Rome one time for a couple of days. Then I headed to the Tuscany countryside for a Theater Festival with my friend curator Roberto D'Onorio. That was another great story to tell, involving being trapped in the most isolated town in Italy, and all the village dancing the night away to blues-folk music in Scansano's main square. Right after that, Roberto came to Sorrento, and we roamed around the Amalfi Coast and Capri. It was great to feel like a tourist in my own turf.
That same month I realized I would never finish the book on emerging artists in Melbourne. It sure wasn't an easy decision, considering the amount of time and energy I had spent already on the project, but I deeply felt that was the right thing to do for me in order to move forward. The next reportage was everything I had in mind.
In September I crashed at the house of a friend and looked for a new place. In three days I got it, and it was perfect. Near the new house there was a dojo. I walked in one day. I inquired about their martial art courses. "There is a Ninjutsu lesson starting in half an hour, wanna give it a try?" "Sure" I replied. Next thing I knew, I was training to become a ninja.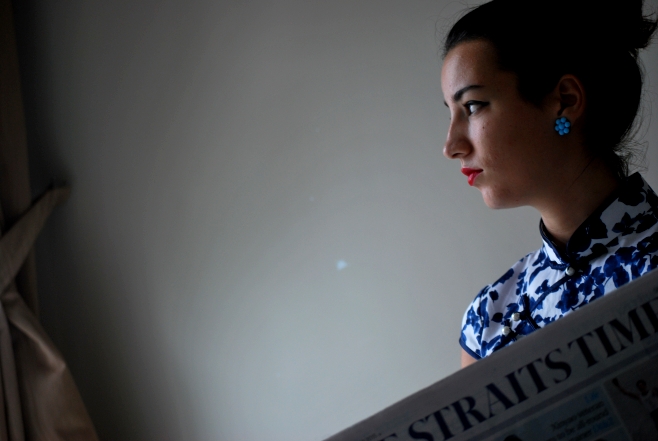 Then November came. In a month when you think the most of the year is pretty much done, I left for the next adventure. A big one. I spent one month in Singapore for a reportage for Art a Part of Culture. Two years had passed since I was back from Australia. I figured that, as much as I was enjoying the everyday Roman life, if I wanted to up my game. It was the first trip outside of Europe I was doing completely on my own. Even if Singapore is very easy compared to other parts of Asia, this gave me a lot of confidence.
In Singapore I worked like crazy – two long-winded interviews almost every day for a month is no joke. I was a bit overworked at times, but man, it was totally worth it! It was outright awesome – such an interesting place. And the artists were the funniest, most welcoming and coolest people to hang out with. Back in Rome I knew I wanted my next book to be about Singapore contemporary art.
I'm forever grateful for this year. I look back and I'm happy. Around me, the world is endlessly interesting, wherever I look. The future is still uncertain, but there is no time for useless worries. I have a few things I'm working on, which absorb me in a beautiful way. I have precious friends I'm sharing my journey with and my family affectionately mocking my constant bursts of excitement. With some degree of approximation, I'm living the life I always wanted. But I'm cool with approximation. And there is still so much to learn!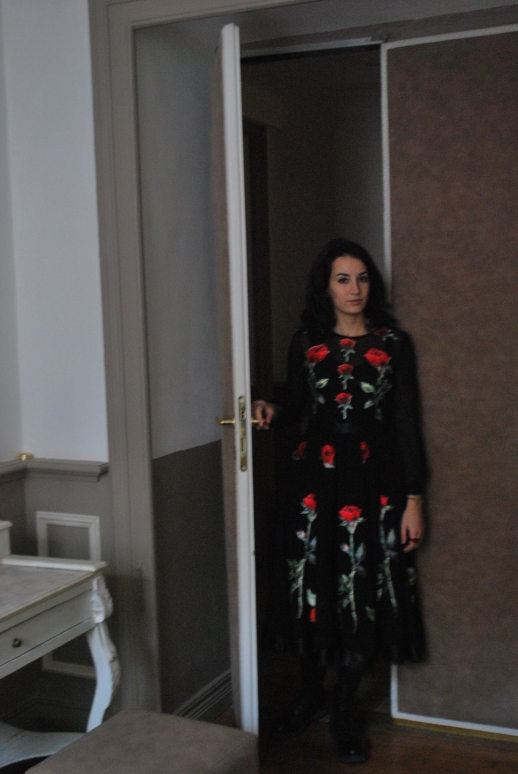 For my year in images, hop on my fashion blog Gioco di Donne