Published! Thai Artists and Spirituality on CoBo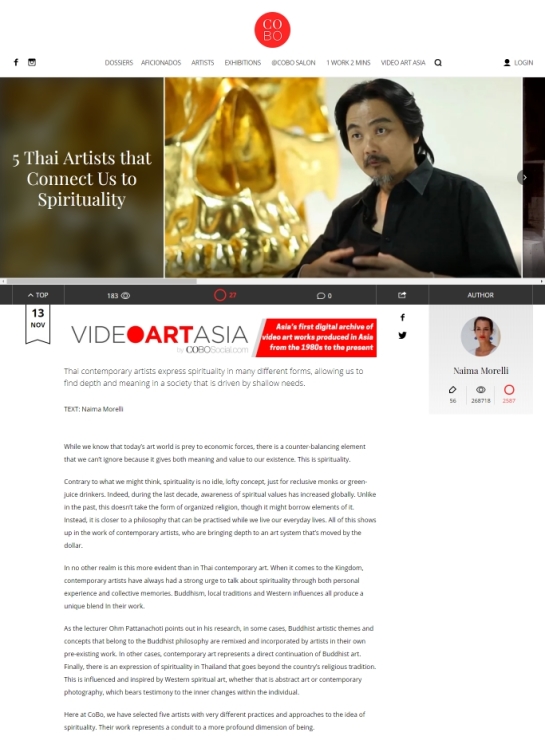 My new article "5 Thai Artists that Connect Us to Spirituality" has just been published on CoBo Social. Some of you may know my new research scope is Thailand, and I'm planning to visit for a reportage in 2019. My previous long-form reportage have been Indonesia (2013), Australia (2014), Singapore (2015-2017) and Cambodia (2018).
So what form do these reportage take in our multimedia world of information and "liquid society" (to quote Zygmunt Bauman)? Well, the form must also be flexible. The bulk of the Indonesia research ended up in a book. My Australian reportage took the shape of a series of articles and an exhibition in Rome. The Cambodian material has also come out as articles. The Singapore research has also become a book which is the process of being published as a web-series, every Monday on this blog and on Medium. For Thailand, I'm planning to realize some videos as well. Will see how it unfolds.
To go back to "5 Thai Artists that Connect Us to Spirituality"; I love to write these kind of pieces because they allow me to look deeply into the practice of artists thematically, and then summarize the essence of their work in few paragraphs. I learn so much from doing this work, and I'm so happy to have the chance to share it with you guys!