Published! Interview with Rana Samara on Middle East Monitor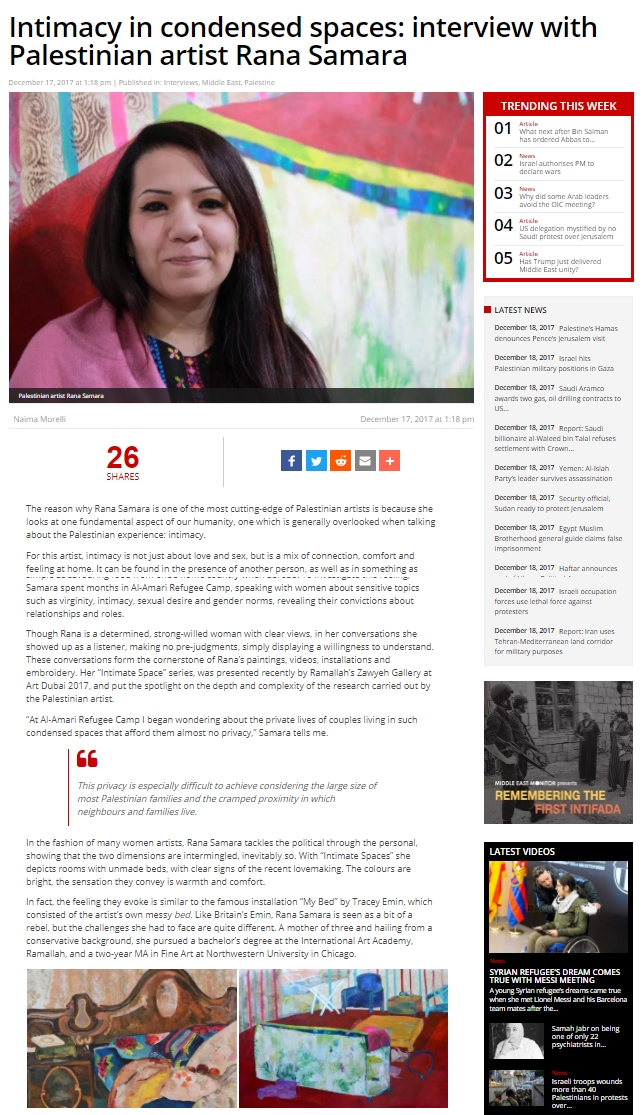 I have interviewed Palestinian artist Rana Samara for Middle East Monitor. Rana is a highly inquisitive, courageous and determined woman. These characteristics propelled her to pursue a bachelor's degree in Fine Art as a mother of three children from a conservative background. Her passion for art has led her to a two-year MA in Fine Art at Northwestern University, Chicago.
The backbone of Rana's work are conversations with women about gender and intimate relations. Her latest series of work called "Intimate Space", was presented by Ramallah's  at Art Dubai 2017 and put the spotlight on the depth and complexity of the research of Palestinian artist.