Updates from life: Viva la Mistificazione!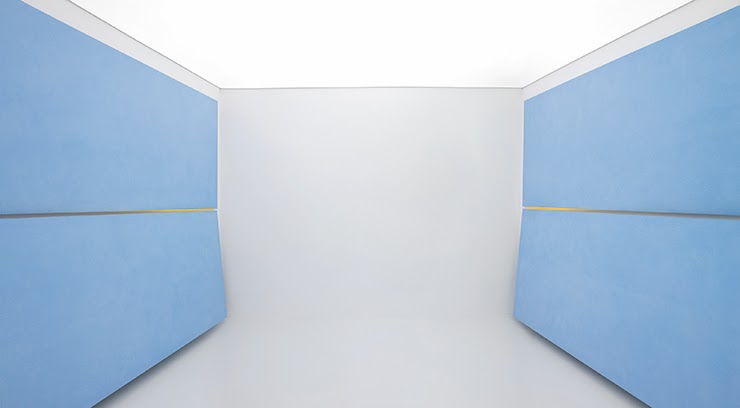 "Actually, this is a really good idea", said my dentist throwing his blood-drenched gloves in the bin. He had just pulled out my wisdom tooth, making me more sore and more wise – pain is supposed to be the highway to wisdom after all, isn't it? The dentist wholeheartedly approved of my habitual taking July and August away from my Rome life. That time wouldn't be exactly "off". I would in fact catch up on project that need breadth and space, dedicate to articles that I never have time to pitch, books that I never have the peace of mind to sit and read. Most importantly, I'd refine what I have learned in the previous months.
The bo staff I practice with is made of the white wood of an orange three. It is my favourite weapon and – as clumsy as I am – just holding it makes me feel different. My old grandfather, who is 90 years old, made it for me on the lathe a couple of months ago. He explained me that the orange wood doesn't have grains, that is why it is so smooth and without shards and it is hard to break. I know it sounds cheesy, but every day I look at the simple and purely functional shape of my bo staff, it inspires me to be just as simple in the things that I do.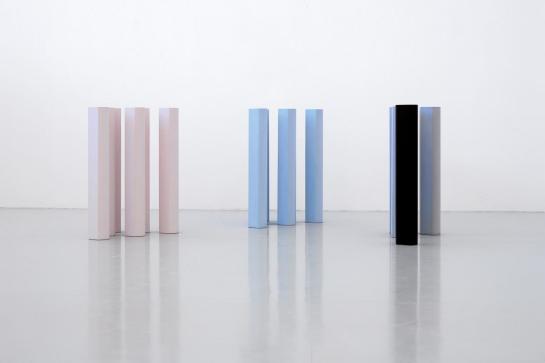 My life in Sorrento is actually very simple, and it is much easier to keep a routine compared to Rome. I wake up around 6 or 7 am, a bit sore in the shoulders, the neck, the hips and the legs as usual. My entire bone structure makes a lot of noises actually, like it is awakening. I make up for it by stretching from 20 to 40 minutes first thing in the morning. I then prepare breakfast, cut my fruit and mix cereals with yogurt, all of that while listening to the BBC, NPR, Monocle24 or France Culture. Then I start working, writing and researching until 1pm. There is a lot of light in the living room, and from the big glass windows the coastline reminds me of the prize waiting for me in the afternoon. The sea.
I have chatty lunch with family, then hop on a friend's scooter and go to the beach. Alternatively, I might go alone, if I feel like walking. I usually do the 30 minutes walk from home to the beach with a wet towel wrapped around my head under the 2pm sun. My go-to place is called Regina Giovanna. These are the ruins of an old Roman villa right on the Naples Gulf. There I breath, tan, read, paint, swim, and just be a mare. The seaside just outside Sorrento can be really sublime when the windy weather makes the sea shimmering. Sitting on the uncomfortable rocks, I have the space to observe my mood and thoughts. By exposing myself to that landscape it becomes my inner landscape. I become it.
I walk back home listening to a podcast – usually Longform, On Being or BBC Documentary – I eat, work a bit more, or read, or jot down some ideas, and then practice ninjutsu on the terrace. I shower, and call it a day.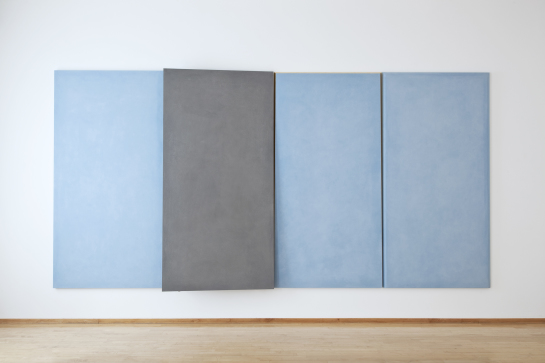 The most important project I'm tackling over the summer is the Singapore book. What originally was supposed to be a report on contemporary art in Singapore, based on my research at the end of 2015, is becoming a creature of its own – in a good way. I find it a wonderful opportunity to expand my knowledge, my interests and communicate ideas which I deem to be important and timely. The world around me seems to confirm that somehow I'm writing in the spirit of the times. Or maybe it's just me; once you buy a striped dress, you start seeing striped dressed everywhere!
One clear signal for example has been knowing that the upcoming Taipei Biennale will be based on David Graeber's book "The Utopia of Rules". I grabbed that book at the beginning of the year at Rome's Feltrinelli International in Piazza della Repubblica, and ended up being the inspiration for a big chunk of my book. On the other hand, the architecture Biennale in Venice this year has also confirmed how timely the theme of integration of nature and urban space is. And as for the pushes between market and spirit, I just find this topic popping everywhere. Once you are on a quest, the world is suddenly much more interesting.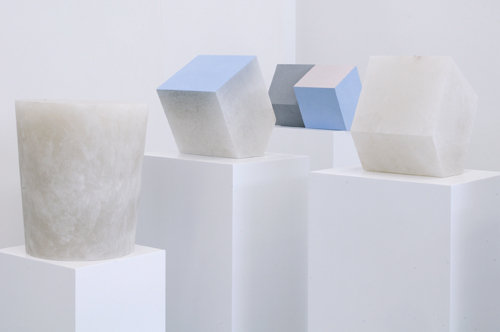 As for journalism, as always I look at it not only as my job, but as another opportunity to expand my horizons. I'm admittedly writing a bit less compared to the beginning of the year, but I still find the article form to be one of my favourite outlets for reflection. My collaboration with Cobo Social is a blessing on so many levels and I have tons of ideas to propose to the Hong Kong-based webmagazine. I'm also proud to be involved right from the start into new projects, such as the foundation of D_Railed, a webmagazine by the great writer and kindred spirit Deianira Tolema.
There are of course things I sadly had to drop, such as the participation to an independent radio some friends were starting in Rome. I was supposed to curate one section, but alas, you really can't do everything! Same story with my job realizing video interviews on social and cultural themes for the association Arciragazzi in Pietralata.
As for future projects: I will go back to Singapore to finish the second part of the research for the book, now that my scope has narrowed. I'm looking to go back for October/November. It would be great to be there for Art Stage in January, as it will provide me with important insight for my Market/Spirit chapter. However it makes more sense for me in terms of timing for the book to not wait too long.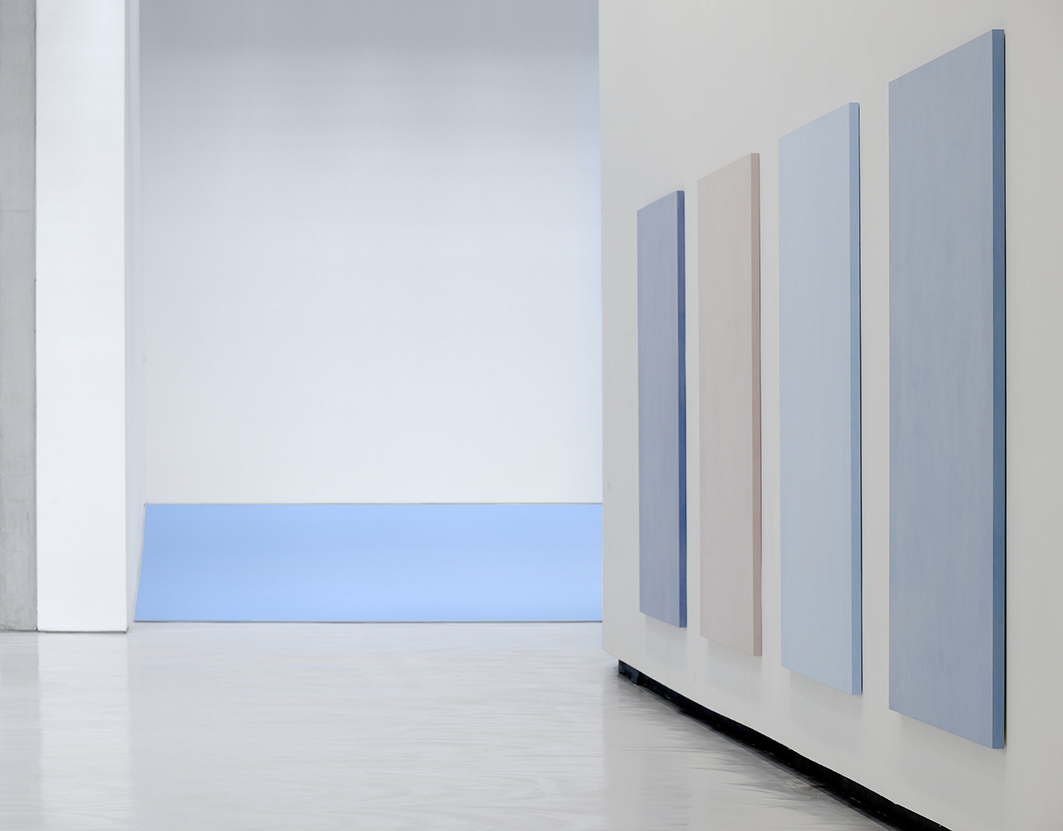 Ninjutsu: It has been already three weeks I don't roll on my beloved dojo's mats, and I'm somehow seeing my priorities re-aligning again. Art, not of the martial kind, has reconquered its principal role in my life. But Ninjutsu is still my boyfriend in way, so I have to dedicate to it every day. I don't feel like training every day necessarily, but I know it is important for me to show up on that terrace with discipline and consistency. I know it greatly contributes to many other areas of my life. The intelligence of the body gives me the answers where the intelligence of the mind fails. I know my biggest intellectual flaw is relativism, and what keeps me at bay from it is the evidence of my body, the singularity of my experience as a scrawny girl. Our flaws determine our intellectual positions.
Also I'm learning so many things by repeating over and over again the subtlest movements. I'm focusing on eliminating the mistakes my sensei pointed out to me in the past few months. I hear Federico's voice in my head making the corrections. I start noticing less evident mistakes that unbalance me. I try to concentrate on the same movement until it – hopefully – becomes automatic. Jodan uke, jodan uke, jodan uke come un coglione (again a quote from the sensei), until I got the movement right. I try to be concentrated and understand how a good jodan uke is supposed to feel like. There is no way around it. And that's the beauty of it. I have committed to myself and I can't cheat.
Maybe I'm doing everything wrong. Maybe I will be back in a few months, and my sensei will be like "Santa Icuneconda! You have unlearned!" By training by myself I run the risk of transforming my mistakes into habits. But that's ok. I'm prepared to invest in loss, and unlearn, re-learn, all over again. I know that's part of the process. And there is so much power in knowing you can trust yourself in putting yourself on the line every single day.
Going back to my dentist, with a para-stoic ethos similar to the one I had just described, I was totally prepared to live through the pain of the pulled tooth as a learning experience, but what I found instead was that, more than painful, the recovering experience was only deeply annoying. There is something courageous in pain, but there is absolutely nothing epic in dealing with annoyance.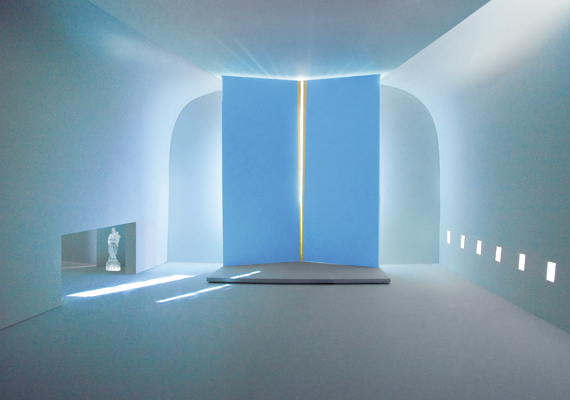 And then, as soon I could open my mouth enough to swallow coffee, I met with my friend curator Roberto D'Onorio at our usual joint Caffè Nea in Piazza Bellini, the artsy area of Naples. We sat in one of the colourful design tables, in a stark, beautiful contrast with the baroque courtyard, surrounded by lavish Neapolitan decadence all around us. We talked for three hours about contemporary art, Rudolf Steiner, our sentimental lives, Turkey, geopolitical equilibriums, "il popolo", the spirit of the times, future plans. As always, we got each other in our weirdness, relativism, fluidity of thought, willingness to take selfies. I then took the aliscafo back to Sorrento and he took the train back to Rome. "Three hours trip just to reassure each other on the fact that everything is fine with us. We are not at all disengaged relativists indulging in mental masturbation. We are ok and actually doing important, important work." Ah! With Roberto it is always an aesthetic living!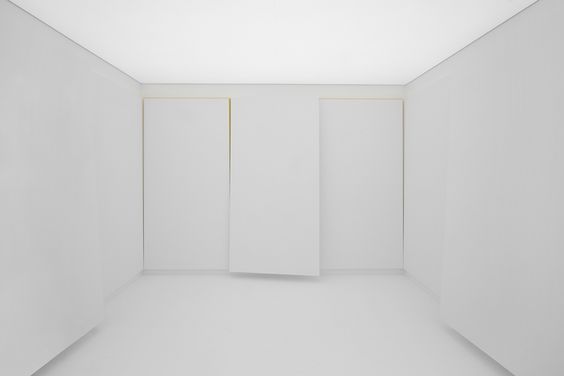 I know all this harmony and joy are fleeting and ephemeral. Turbulent times will come, or not even that. Even in times of peace it is so easy to be disconnected from what you are doing, and start feeling alienated and purposeless. An opposite state of mind and being from joy is actually at arm's length. To remain in the state of grace I'm currently in, needs constant exercise. It's way too easy to slip out from it.
But I'm reassured that having experienced sheer beauty, I will know how this feels like. I have plenty of memories of happiness, and these can't be ever taken away from me (unless they put me in some Wolverine-kind of Weapon X program). I have experienced the quiet splendour of the 5pm sun lighting up the green leaves, like a set design, the burned leaves looking like Jupiter to Danae, the sheer joy of my long long walks in the countryside. I have happily laid in dinghy on a windy, stormy day, belonging to my surrounding, being in love with what is present and abandoned to the desire of what is absent. Continually transforming lingering desires into stories, into images, thorn between Apollo and Dyonisus. Viva la mistificazione! Having the time and the space to do that is a privilege.
Beautiful memories, harmonious present, uncertain future, and yet exciting in my mind, knowing I'm building my armour by researching, learning, understanding, doing. Balancing input and output, expanding and integrating the life of the mind and the life of the body. I find this is a beautiful way to live. And I'm in it. All in it.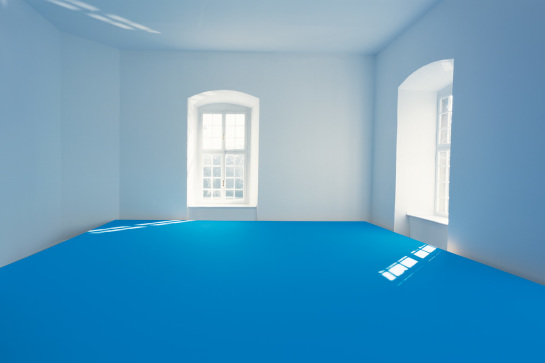 All the images in the essay are works by Italian artist Ettore Spalletti