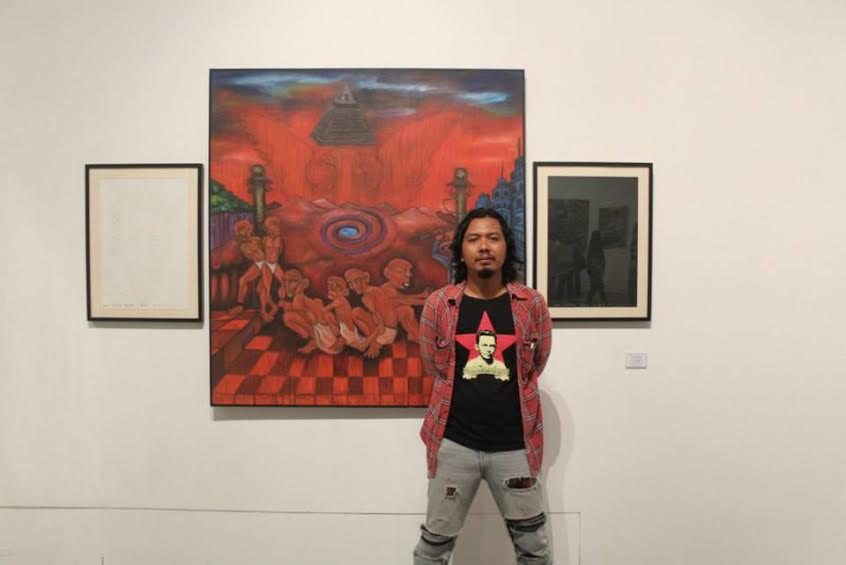 Made Bayak is a Balinese artist, painter, musician, educator and environmental activist.
Through is ongoing project Plasticology – a concept that fuses the words "plastic" and "ecology" – he is exploring Bali's ecological, social, cultural and political issues. Plasticology develops across different media Plasticology and is associated to an educational campaign against plastic trash.
Plasticology is your long term project that combines art with environmental issues. Bali in fact suffers with plastic pollution. When did you first become interested in that?
I started to make art related to plastic issues in 2001, when I was studying visual art at the Indonesian Institute of the Arts in Denpasar. The first plastic-related project I created was an outdoor installation called PLASTILITICUM. The name is from human history periods, like Megalithic, Palaeolithic, etc. I imagined that in the future people would research about a time in the past where plastic polluted the earth. Therefore the artefacts they will find won't be stone tools, but plastic objects. At my first solo exhibition at Sika gallery at Ubud in 2008, I created some kinetic objects and sculptures using waste and ready-made materials such as frying pans, wood from the beach, sandals, plastic bottles and broken toys. At the end of 2010 I started experimenting with flatten plastic wastes on a canvas. Since that time I created a series of paintings – I consider them paintings because they are two-dimensional – and I decided to use them for my art project. Plasticology though is not just about paintings and art, but it rather tackles problems directly. We have organized presentations, workshops, river and the beach cleaning up etc.
Read More