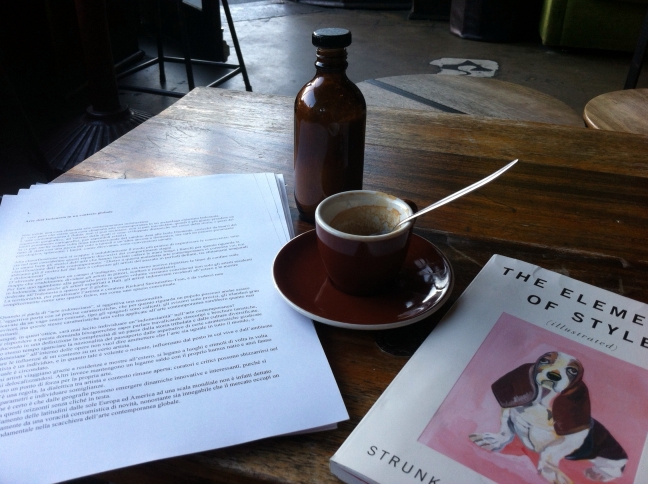 Productivity and Bohemia are concepts which are seldom associated.
You have to admit though that having grown up reading Sartre and Simone the Beauvoir – or at least having seen the pictures – you are not immune to the charms of café.
Every city has is own aesthetic when comes to cafés.
Not everyone is snob enough to live in Paris and go to the Café De Flore – whom has turned into an established place for loaded folks anyways.
What it is left to us is send to hell the Café De Flore, and create our own, well… café mythology.
If you live in Rome you certainly know the cafés Canova and Rosati in Piazza del Popolo.
During the sixties these two cafés gathered the so called "artists from Piazza del Popolo", but now Canova and Rosati are the equivalent of the ultrachic cafés in Saint Germain, Paris.
Sure, it is always cool to pass by Piazza del Popolo and say hi to the Italian dandy artist Ontani– last time I checked he had a permanent permit to be parked at Canova – yet these cafés are too posh for us.
Same things with the cafés in Via Veneto, once Antonioni, Mastroianni and Fellini's reign.
You have to consider as well that in Italy there is this tradition of kicking you out if you take too long to sip your coffee.
If you are in Rome and you are a writer looking for a place to read and write quietly, you will be likely accepted in some cosy and shabby-chic looking cafés in Via Giulia, Pigneto or San Lorenzo.
You can start to create your own café mythology from there.
Read More