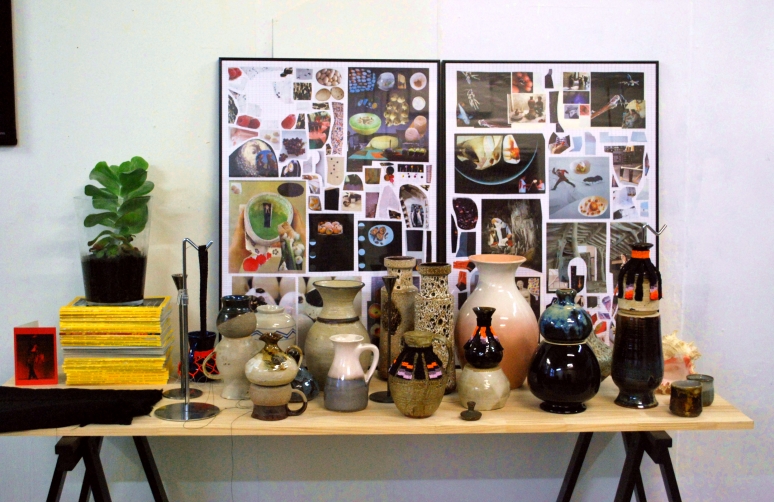 During my researche on the contemporary art scene in Melbourne, I had the chance to visit the studio of the artist Alasdair McLuckie at Gertrude Contemporary, in Fitzroy.
The artist moved in recently, in January, and he is very happy to have plenty of space to work.
Alasdair's first inspiration is primitive art and cultures, an interest that he had inherited from his father. Recently he has re-discovered modernism, that had itself a very close relation with tribal art.
Looking Alasdair's beads works, you can tell that he is very concerned with the formal aspect of art, and his artworks are accurates in every detail.
There is also storyteller aspect in his work. Some of his collages, prints and drawings are infact collected in notebooks made to be browsed.
Coming into the studio, you can see the artist's favourite palette everywhere: deep blue, orange, saffron yellow, pink, pale violet, grey, black and mustard green.
The interview is coming soon, in the meantime here you are some pictures from my studio visit.
Read More