Robert Zhao Renhui Studio Visit, Goodman Arts Centre, Singapore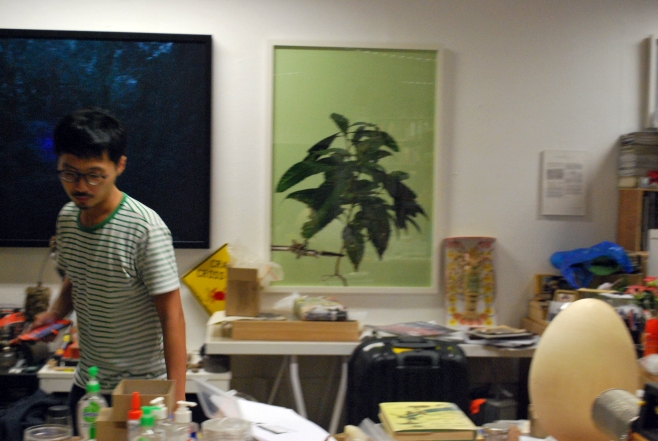 Welcome to another installment of my series on artist studio visits. This time we are peeking into the working space of Singapore artist Robert Zhao Renhui at Goodman Arts Centre. In the course of my reportage in Singapore I became familiar with this studio cluster, as many of the most prominent local artists are operating from here.
I find Robert's studio pretty amazing. It is filled with the most strange objects and books related to science, biology and animals – included cushions shaped like kittens. If you are familiar with Robert Zhao artist practice, you will know he operates under the name of the fictional The Institute of Critical Zoologist. His work is all about developing a critical approach to the zoological gaze. This involves playing around with the believes of the viewer and acceptance of truths. Robert's recent projects consider the increasingly ill-defined boundaries between the natural and the man-made.
Robert's studio shows that zoology for the artist is not merely the subject of his work, but a real obsession. He demonstrates the theory of my friend curator Donato: "At the end of the day artist are people with single-minded obsession."
Institute of Critical Zoologist