Published! Yangon: An Interview with Nge Lay and Aung Ko for ArtAsiaPacific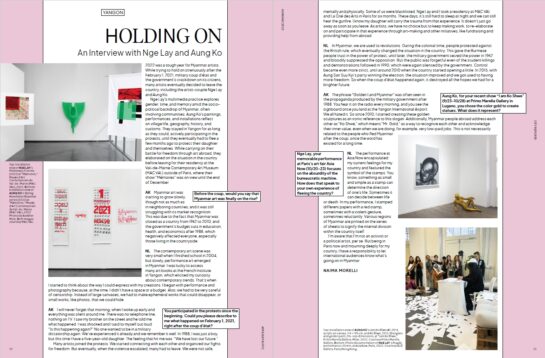 While I'm recovering from a very intense and rewarding Singapore art week, an article very dear to my heart has just been published on ArtAsiaPacific's latest Almanac.

It's an interview with Burmese artists Nge Lay and Aung Ko about the latest developments in Yangon when both artists were still living there. There is a snippet of the piece online, but you can read in full on the paper edition of the magazine.