Published! Victoria Kosasie on ArtAsiaPacific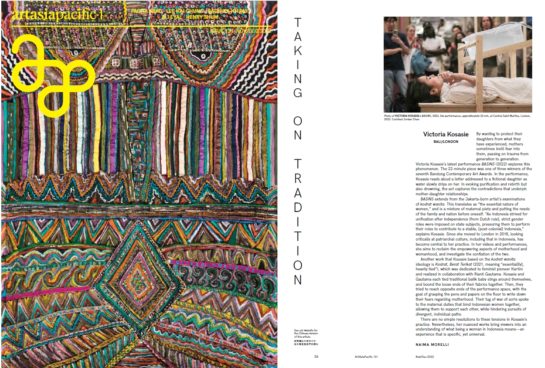 I have written about Indonesian emerging artist Victoria Kosasie – whose work I discovered thanks to the Bandung Contemporary Art Awards – for the November/December issue of ArtAsiaPacific.
Undoubtedly one of the most important magazines about contemporary art in Asia, writing for ArtAsiaPacific has always been a goal of mine since starting researching Southeast Asia more than 10 years ago. This is my second piece for them.