Published! The Academists and female athletes of the '900 on Art a Part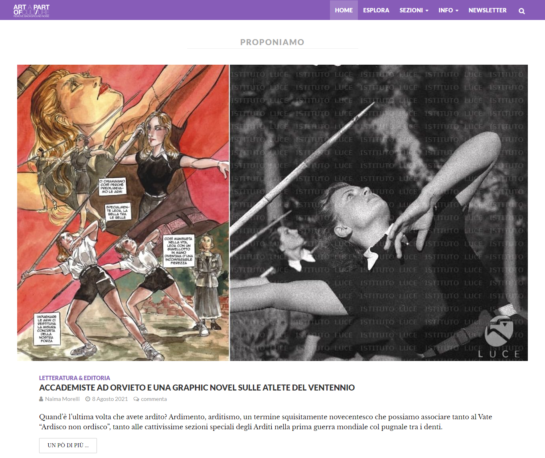 Every time I write something for the webmagazine Art a Part of Culture, it's always like a coming home. This was one of the first magazines I started writing for, more than 10 years ago now, and the amazing team of Barbara, Isabella and Gianpaola still lovely supports my every project.
This time I got the chance to delve into the back story behind my new graphic novel "The Mighty Hour". I explored a period in history – that of the Italy of the '30s, where women were reclaiming room for themselves as athletes.
It's quite interesting and timely to look at this part of women empowerment, as the Olympics just drew to a close