Published! Spirtu pront in St Albans on the Times of Malta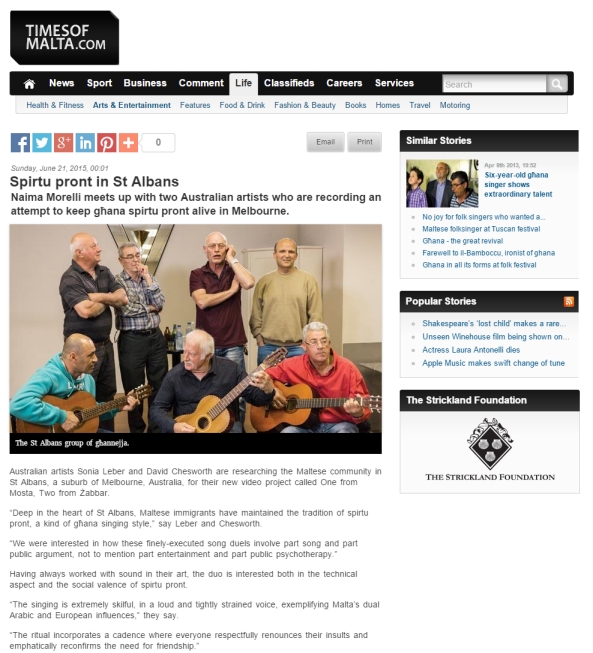 Article number five for the Times of Malta! Here I talk with Australian artists Sonia Leber and David Chesworth, who are researching the Maltese community in St Albans, a suburb of Melbourne, for their new video projects called "One from Mosta, Two from Zabbar". Having always worked with sound in their art, the duo was interested both in the technical aspect and the social valence on Spirtu Pront.
"The singing is extremely skillful, in a loud and tightly strained voice, exemplifying Malta's dual Arabic and European influences." they explain "The ritual incorporates a cadenza where everyone respectfully renounces their insults and emphatically reconfirms the need for friendship." In their video project the artists are interested in presenting this form of singing ritualised arguments as a positive social force and as a metaphor for the resolution of conflict in the public space.