Published! Palestinian hip-hop on Middle East Monitor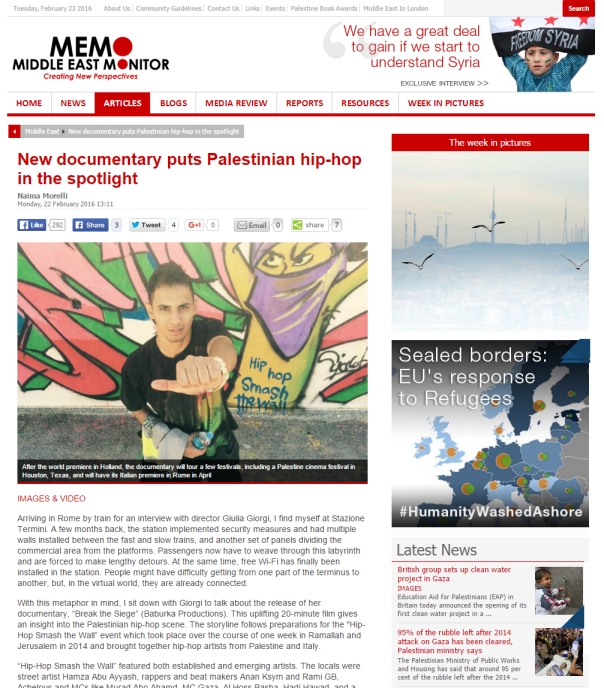 My piece "New documentary puts Palestinian hip-hop in the spotlight" has just been published on the webmagazine Middle East Monitor. In this article I interview Giulia Giorgi, director of the documentary "Break the Siege" (Baburka Productions).
This uplifting 20-minute film gives an insight into the Palestinian hip-hop scene. The storyline follows preparations for the "Hip-Hop Smash the Wall" event which took place over the course of one week in Ramallah and Jerusalem in 2014 and brought together hip-hop artists from Palestine and Italy. In the piece I also spoke with Roman graffiti artist Gojo, who tells about his impressions of the hip-hop scene in Ramallah.