Published! Manifesta 12 on Culture360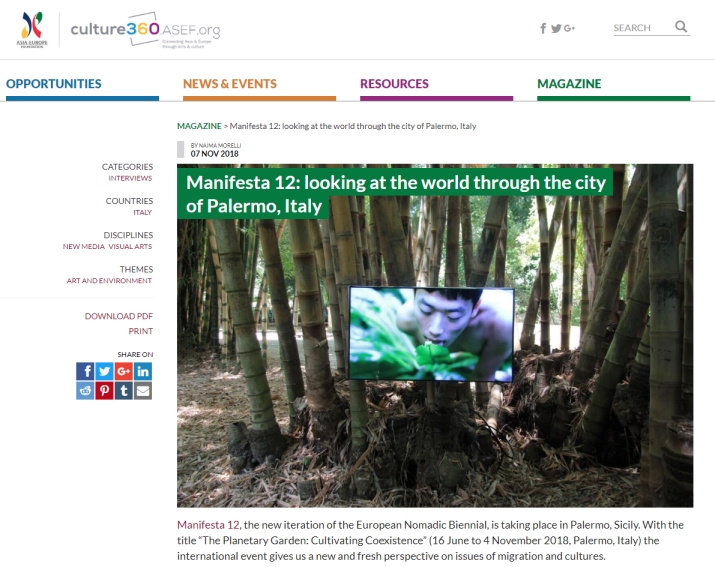 Here is an art event where contemporary art don't lose itself in mere theoretical speculations, but rather tackles important and timely issues. The 12th edition of the Biennale Manifesta called "The Planetary Garden: Cultivating Coexistence" (16 June to 4 November 2018, Palermo, Italy) examines through site-specific artworks the themes of migration and the environmental concerns of our times.
I spoke about it with founder Hedwig Fijen and creative mediator Ippolito Pestellini Laparelli for Culture360, the webmagazine of the Asia-Europe Foundation.