Published! Becoming Location Independent on ArtsHub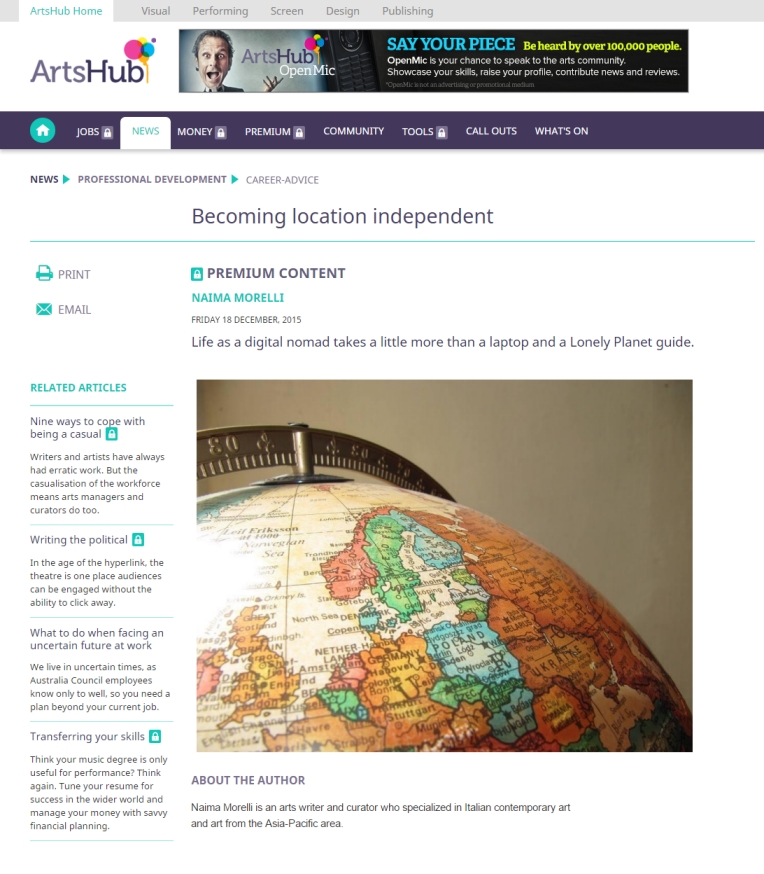 When I chose to become a freelance journalist, the possibility of working from everywhere was extremely luring. And I experimented a little with it, especially that couple of years that I was based first in Melbourne, Australia, and then going back and forth between Rome and Sorrento every two weeks. I quickly found out that what I pictured as total freedom, actually required an unusual amount of discipline.
In this piece for ArtsHub I interviewed absolute experts on location independency: writers Shannon O'Donnel of A Little Adrift, Jeannie Mark of Nomadic Chick and artist Veronica Kent. In this sense writing for ArtsHub is fantastic because it gives me the chance to go around and ask questions on matters that I feel pressing. And being a full-time digital nomad is still something I give a lot of thought to.