Published: Libya through Italian eyes on MEE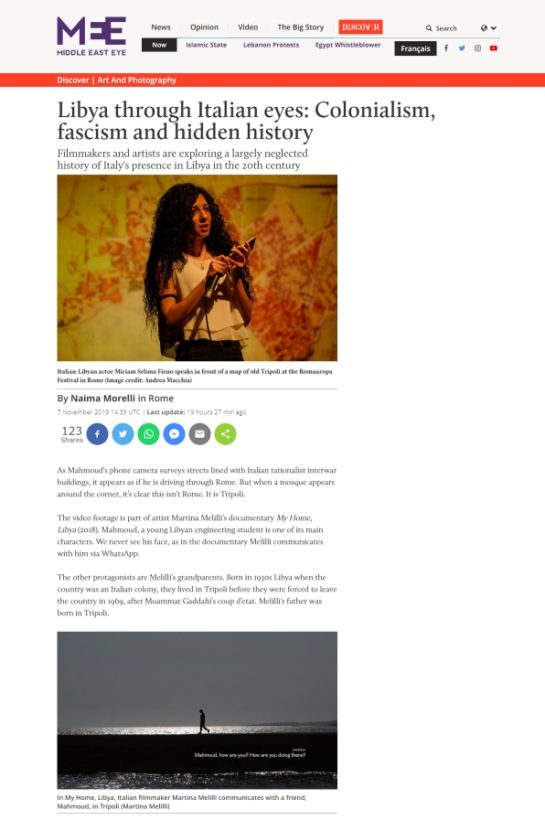 My article on Italian colonialism in Libya has just been published by Middle East Eye. The piece explores how filmmakers and artists are exploring a largely neglected history of Italy's presence in Libya in the 20th century.
It took me some three months to get all the voices together and get a clear picture of history. Thought I'm taking the art lens, this artist and country and type of research is a bit outside my comfort zone, so I was tempted to stop at what I had a few times.
It took a very determined editor to allow me to go all the way down with it. Like all the difficult things in life, this allowed me to bring my understanding and writing to a new level.