Published: Laila Shawa on Middle East Monitor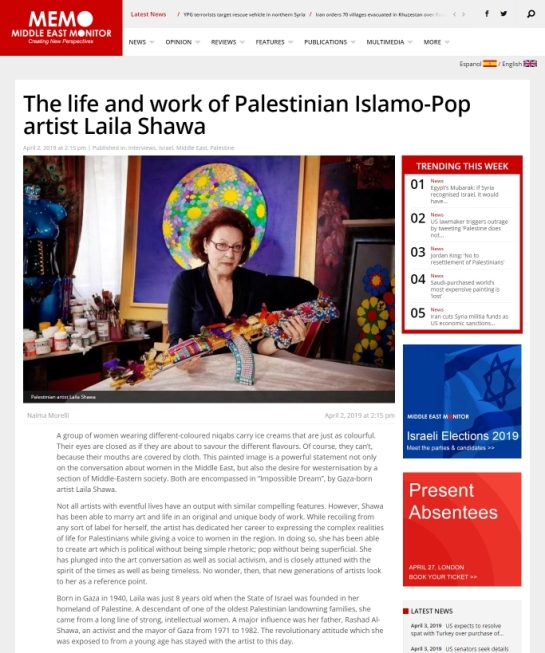 Lend your pen to what's important, my friend. Life is beautiful when you use what has been given to you – in my case this passion for writing – to share with others what inspires you and makes you – and others – feel that tingling of excitement.
So a lot has been written already about Islamo-Pop Palestinian artist Laila Shawa. However I wanted to measure myself with the work of this artist too, and learn about about her incredible life. And I did it for Middle East Monitor, some of the kindest people devoting themselves to the socio-political realm.