Published! Interview with Vasan Sitthiket on CoBo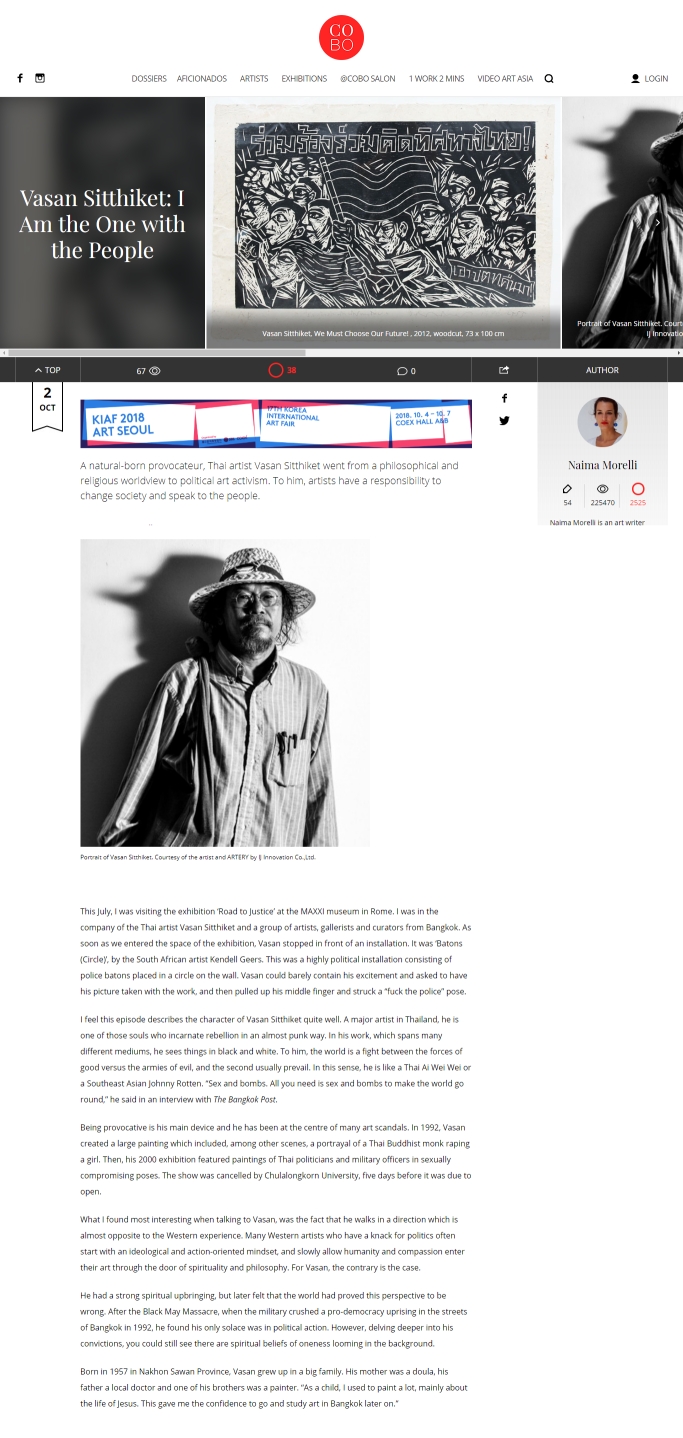 You might have guessed it; alongside Cambodia, my current research is expanding towards Thailand. I first had a glimpse of the depth of at the artists from this country in the 2015 exhibition at the Palais de Tokyo in Paris, which looked at Southeast Asia. Then with the Thai focus at the last Art Stage Singapore I learned some more. I continued expanding my understanding thanks to some editing work of interviews to Thai curators and collectors. And now I'm glad to say I'm hooked!
Thanks to the wonderful curator Loredana Pazzini-Paracciani, who is a contemporary Thai art expert, I had the chance to meet Tawan Wattuya and Vasan Sitthiket in Rome. In this regards, it has been super-interesting to interview them and compare the work and perspectives of these two artists from different generations.
Here is my interview with Vasan for your friendly neighborhood magazine CoBo. I walked away from this chat with so many insights, and hopefully I managed to convey some of those to you dear reader!