Published! Interview with Thanom Chapakdee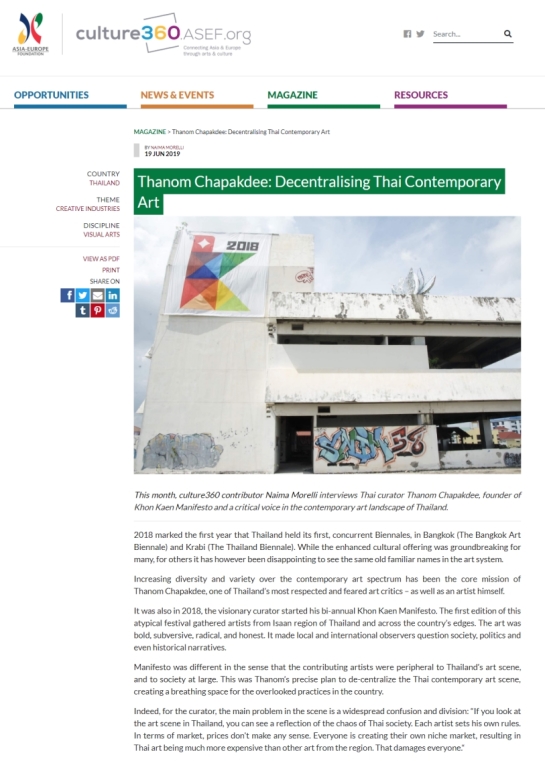 Culture360, the webmagazine of the Asia-Europe Foundation, has just published my interview with one of the most forward-thinking and controversial art critic, arts writer and artist in the Thai art scene, Thanom Chapakdee.
This article is part of the reportage Roberto D'Onorio and I conducted in Thailand at the beginning of 2019. We interviewed cultural practitioners in the Thai art scene and learned about the different practices and power structures of the Thai art system. Here is to you an authoritative voice telling his side of the story.