Published! Interview with Piyarat Piyapongwiwat on CoBo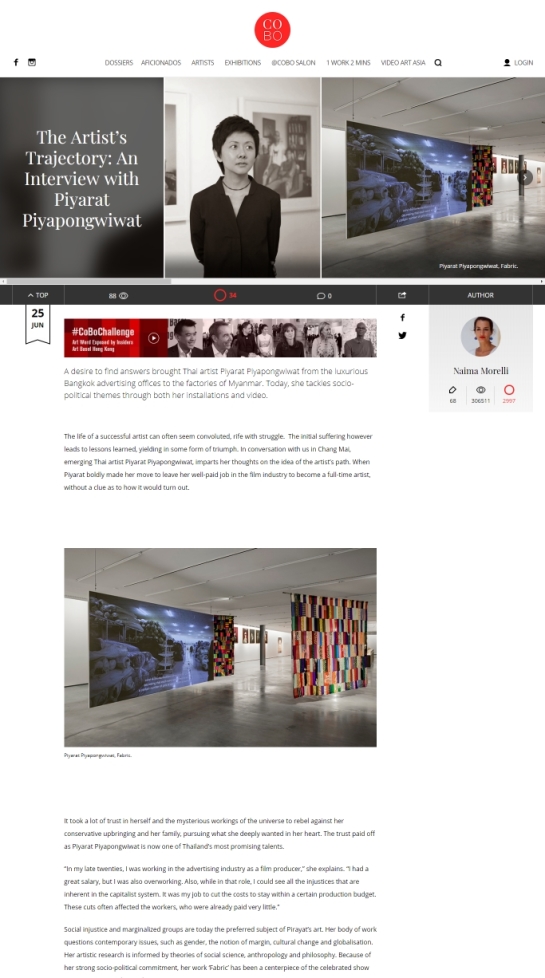 A desire to find answers brought Thai artist Piyarat Piyapongwiwat from the luxurious Bangkok advertising offices to the factories of Myanmar. Today, she tackles socio-political themes through both her installations and video.
My interview with this wonderful artist, endowed with a quiet strenght, has been just published on CoBo.