Published! Interview with Meta Moeng on Culture360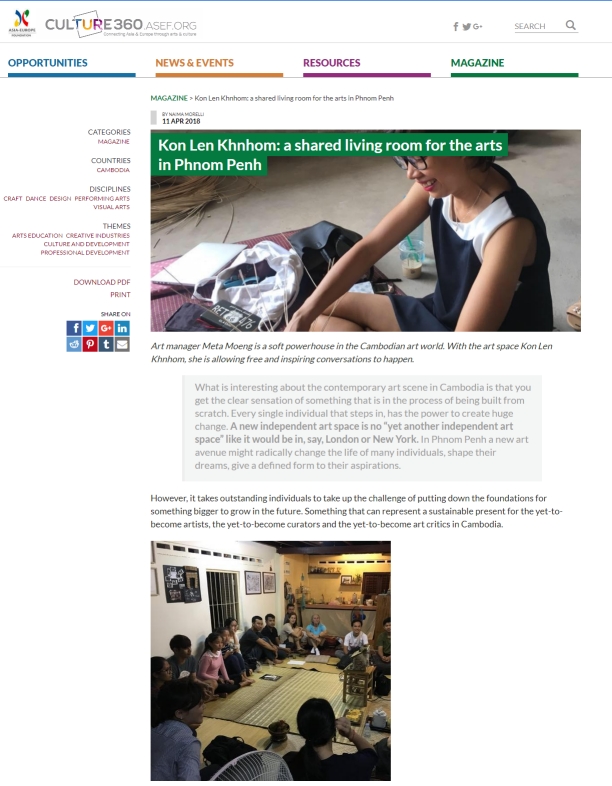 Here we go with a new article from my Cambodia reportage; it's so great to see all the fruits from my research coming out little by little and share all this beauty – this time through the web platform Culture360 which is all about creating trans-continental connections.
And I'm super grateful to have met art manager and Kon Len Khnhom founder Met Moeng during my trip to Phnom Penh.  Coming from an art system where people don't have to do things in the arts out of necessity, but more for individualistic reasons, it's very heartening to see someone who daily embodies the word "service". Through founding her own art space Kon Len Khnhom Meta really stretched herself beyond her limits, proving that it's possible to do it if you are willing to let go of control and you are guided by sheer passion.
Coming into contact with her passion and determination was a real blast, and keeps on inspiring me!