Published! Interview with Kamin Lertchaiprasert on CoBo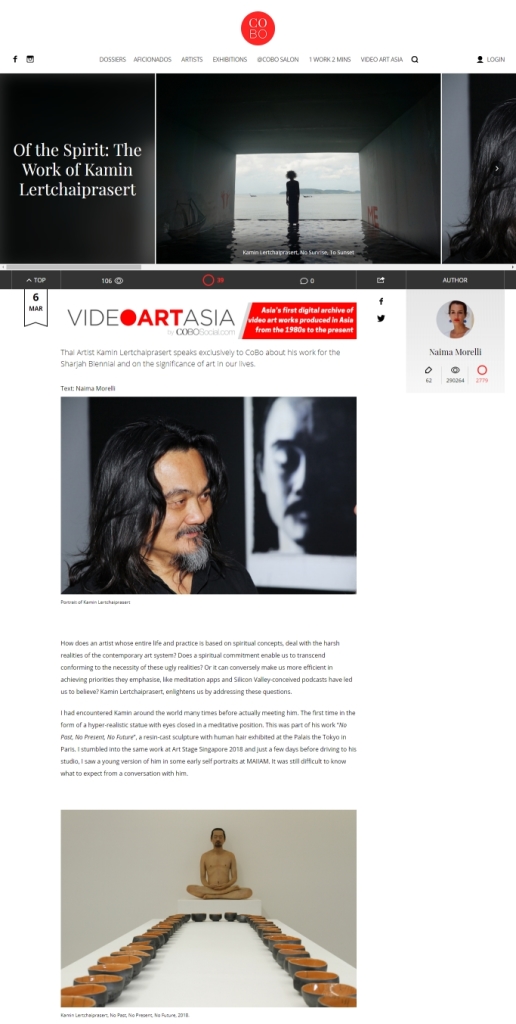 The first article of my Thailand reportage is out on CoBo Social. This is an interview with the incredible Chiang-Mai based artist Kamin Lertchaiprasert.
I had encountered Kamin around the world many times before actually meeting him. The first time in the form of a hyper-realistic statue with eyes closed in a meditative position. This was part of his work "No Past, No Present, No Future", a resin-cast sculpture with human hair exhibited at the Palais the Tokyo in Paris. I stumbled into the same work at Art Stage Singapore 2018 and just a few days before driving to his studio, I saw a young version of him in some early self portraits at MAIIAM. It was still difficult to know what to expect from a conversation with him.