Published! Interview with Jeremy Sharma on CoBo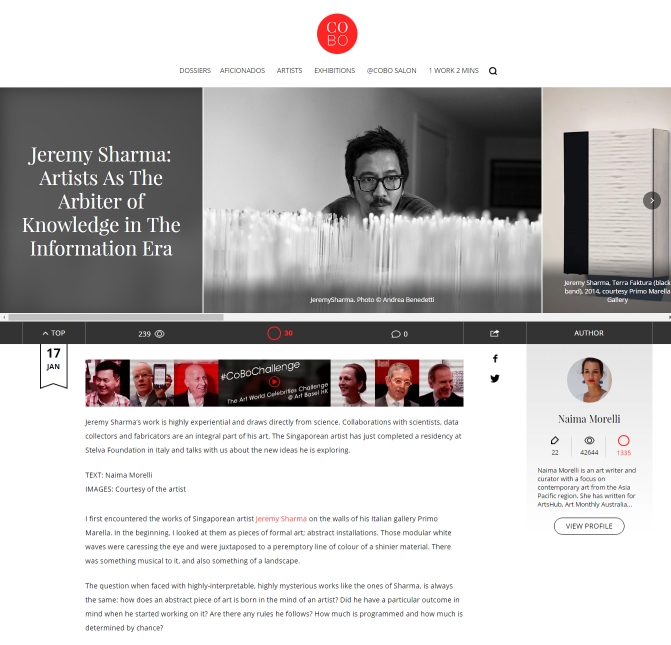 Cobo has just published my interview with Singaporean artist Jeremy Sharma, titled: "Artists As The Arbiter of Knowledge in The Information Era".
We did the interview in Rome, in a cafè near Via di Ripetta, after a bit of walking around that side of the Eternal City, and talked about his residency at the Stelva Foundation, in Desenzano del Garda, and his art practice in general.