Published! Interview with Fendry Ekel for CoBo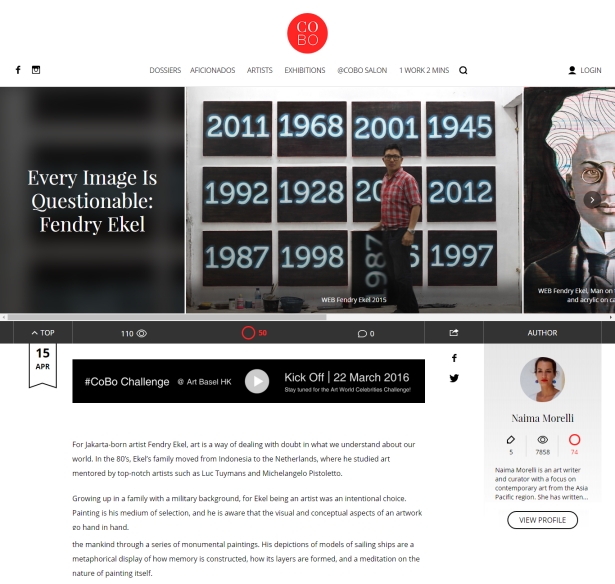 The Hong-Kong based magazine Cobo has just published my interview with artist Fendry Ekel. Ekel moved from Indonesia to the Netherlands in the '80s, where he studied art mentored by top-notch artists such as Luc Tuymans and Michelangelo Pistoletto.
Growing up in a family with a military background, for Ekel being an artist was an intentional choice. Painting is his medium of selection, and he is aware that the visual and conceptual aspects of an artwork go hand in hand. In his recent solo show "1987" at Galeri Nasional Indonesia, Fendry Ekel recreated a mental journey of the mankind through a series of monumental paintings.
Here's the link to the interview
__