Published! Interview with Dolorosa Sinaga on Art a Part of Culture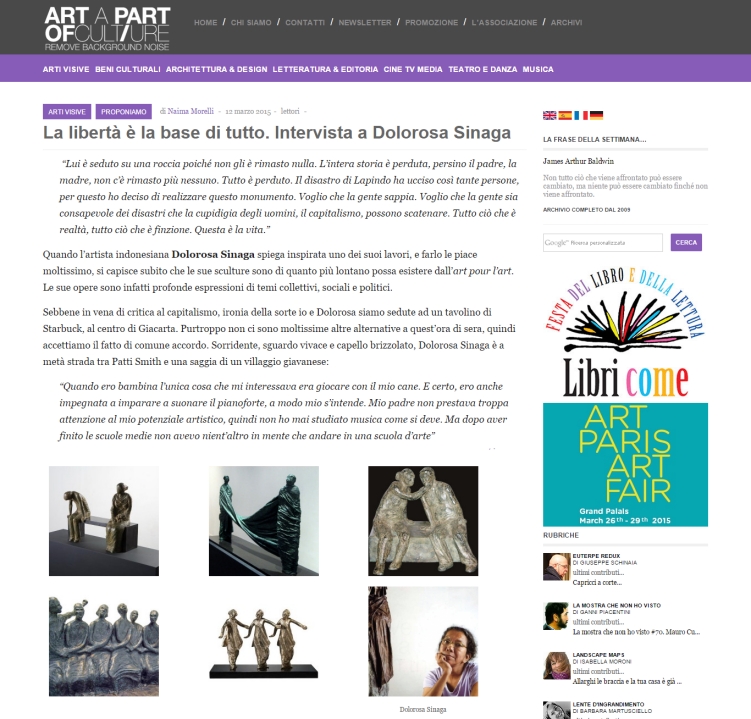 My interview with Indonesian sculptor and artist Dolorosa Sinaga has just been published on the Italian magazine Art a Part of Cult(ure) with the title "Freedom is the foundation for everything". In the interview we discuss political activism during the dictatorship, Jakarta vs London and the followers of… Doloism!
Here's the link to the article
Dolorosa Sinaga's interview has been my second in Jakarta for my infamous reportage about contemporary art in Indonesia which is now… guess what? A book! In Italian. Which you can purchase here.