Published! Faig Ahmed at MACRO for Escape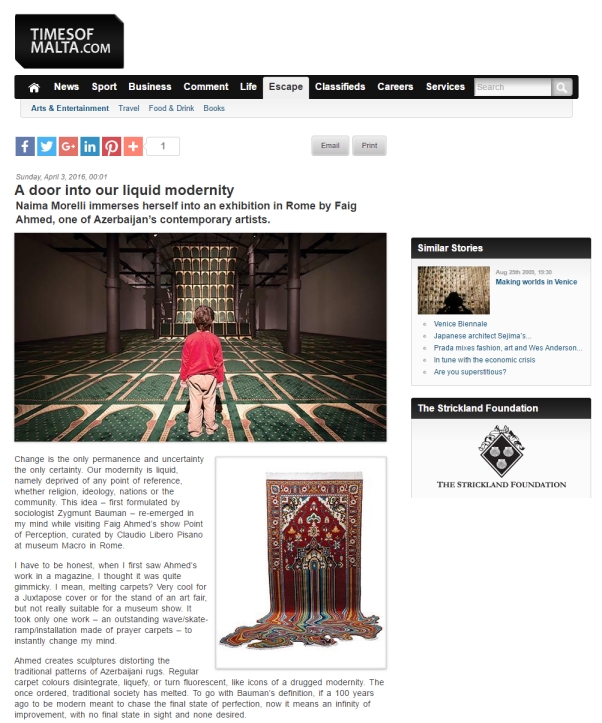 I have been following Azerbaijan's exploits in the contemporary art world for quite a while now, and it has been interesting to look at the backstory behind their success. The opportunity for doing so was given to me by this great and dramatic show by Azerbaijan artist Faig Ahmed at MACRO, Rome.
The show was food for thought itself – confronted with this melting traditional carpets it was impossible to leave Zygmunt Bauman and Aldous Huxley out of the equation. I have written the story for Escape, the Sunday edition of the Times of Malta.