Published! Curators bridging Asia and Europe on Culture360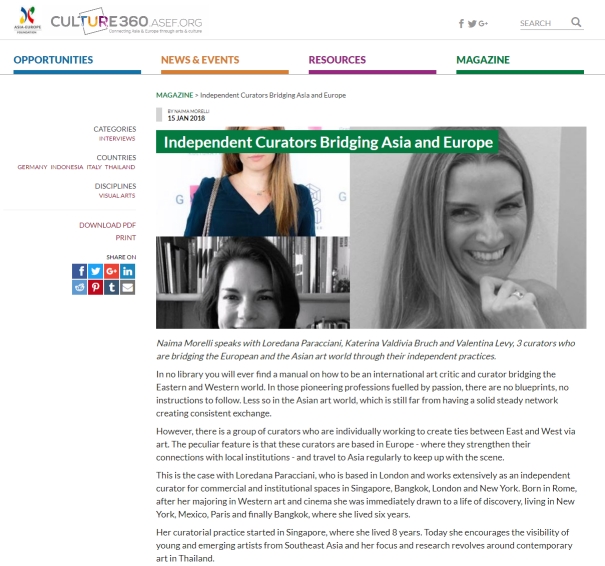 Culture360 – the webmagazine of the Asia-Europe Foundation – has just published my piece on independent curators bridging Asia and Europe (and also other parts of the world) through contemporary art.
I have met these three incredible women in several occasions; they are doing a very important and necessary work, filling gaps in understanding across cultures. Their practice and professional rigour inspires me greatly.