Published! Burmese contemporary art under dictatorship on Il Manifesto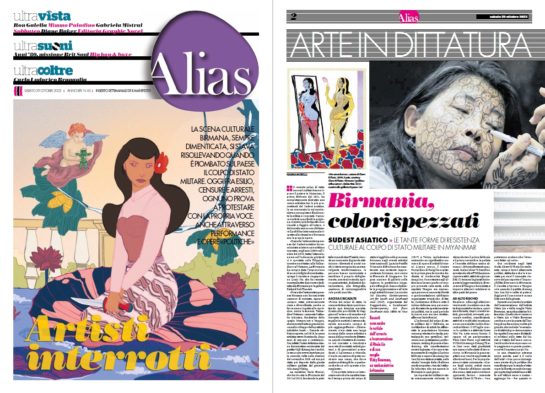 It always feels good to be published in Italian, and on paper as well! This is my second time to write about contemporary Southeast Asian art for the Italian newspaper Il Manifesto, and the issue I'm looking at is particularly important to highlight for the international community.
I have started to interview a number of Burmese artists who fled the country since the military coup, which happened on 1 February 2021, and other figures in the Myanmar art scene. Their experience is incredibly valuable, and while I speak with them, I also learn what was becoming of the art scene in Burma, and the incredible culture they hailed from.

This new research will take the shape of different articles on different magazines. The cover of the cultural Saturday pages of Il Manifesto, called "Alias", was entirely dedicated to Burma, and they featured two pieces of mine.
Here is the link to the article online