Post-it Nirvana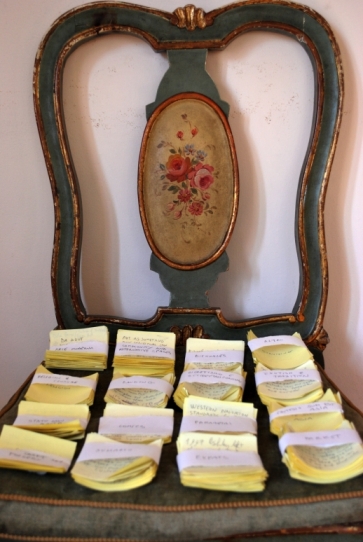 The calm after the storm.
After escaping the Post-it Pandemonium, I moved to Parioli, Rome.
Before that I lived in Piazza Mancini, surrounded by post its that scream to be turned into book chapters all day long, and sometimes even in the night. In my new writing location I finally managed to organize all the information so i could archive the post its. I put a band to each stack divided by subject.
Of course, I'm still writing other post-its but now that the structure is done I'm doing just small bunches of them on few sheets and I'm adding the information time by time.
My book about Contemporary Art in Indonesia is shaping up.