Personal art collection: Susan by Joseph Meo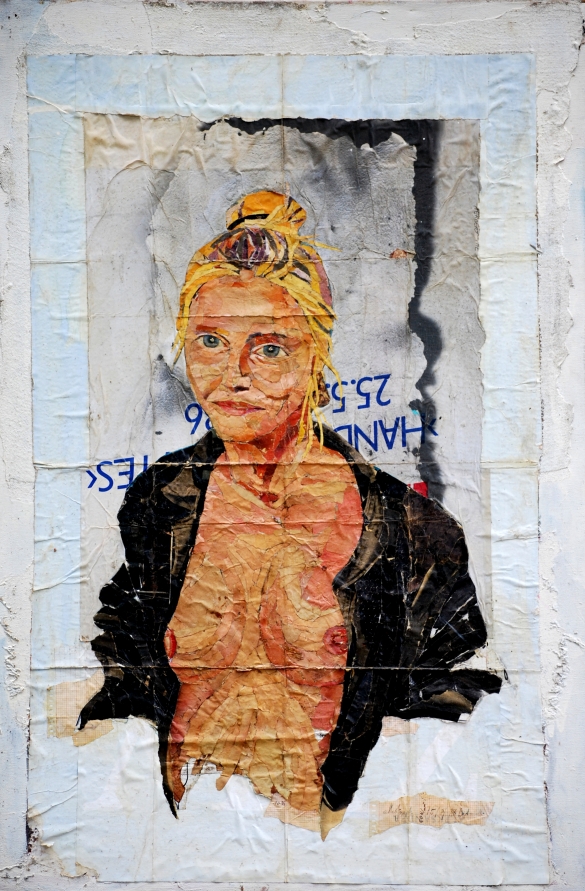 I found this big collage on canvas hidden behind a bookcase in Joseph Meo's studio in Massa Lubrense.
It's an artwork of Joseph Meo's early production, the date it's 1986.
With stubborn, laborious persuasion I conviced the artist to give it to me. Now it's one of the favourite pieces of my personal collection.
Let aside the impressing collage technique, the subject itself is very charming. That rebelious woman in leather jacket has something berlinesque and
reminds me to the Marianne Faithfull of the Broken English period.