Personal art collection: Sheets Wet with Sweat by Lucas Leo Catalano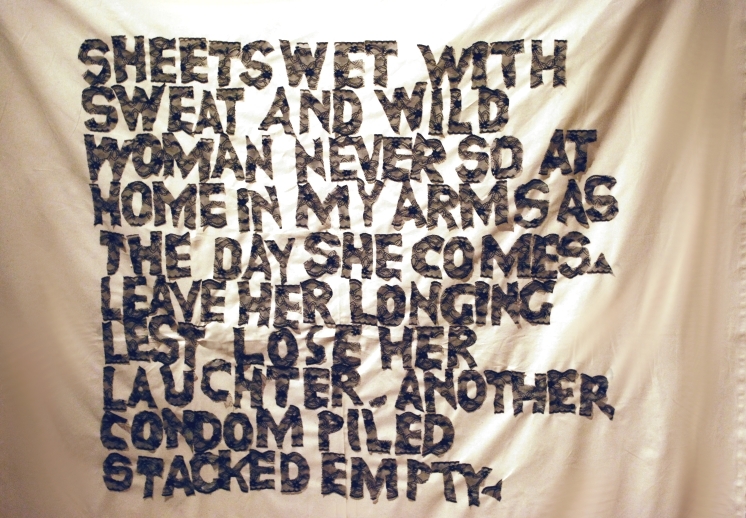 In one of his poems Baudelaire said that there is no beauty without a little bit of sadness.
This artwork, from my personal collection of contemporary art, is both beautiful and painful to me.
Lucas Leo Catalano realized it for the first exhibition of the art/poetry collective Poetry Experience in which I partecipate as well.
This work has been exhibited in The Room Gallery in Rome and at Museo del Viaggio in Positano.