My monthly routine: a typical day as a writer in Sorrento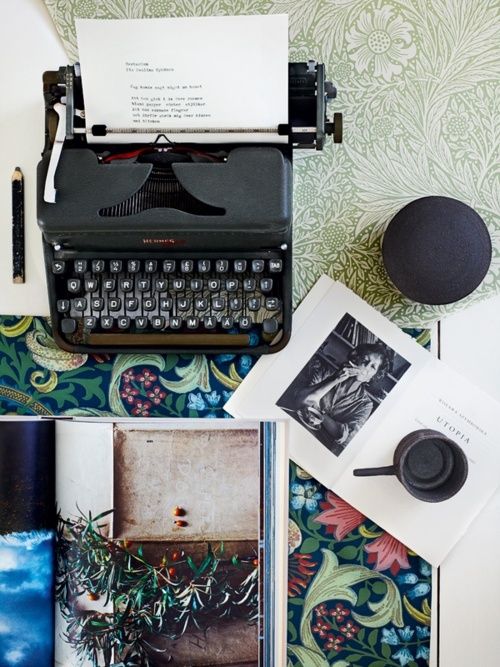 I have always been obsessed with plans for the day and routines. At the same time I know that I can't stick to a particular routine for more than one month. That's mainly because I had a double-base this year, Rome and Sorrento, so I need to continuously review my routine plan.
In Rome it's harder to have a routine, since there are things to do all the time and life is quite hectic and unpredictable.
On the other hand, when I'm in Sorrento, I get back to my antisocial behaviour, and it's much easier to stick to a routine and be productive. I have been away from Rome for almost a month now, so I had all the time I needed to establish a routine that really works for me and makes me happy. Here how it went so far:
Breakfast: I wake up around 7.30/8am and I have breakfast while listening to the radio. My favourite is NPR who always has amazing stories in the arts and culture section. For example this morning they had a special of Giger (so I finally learnt how to pronounce his name correctly), the other day NPR was talking about the inspiring story of adventurous journalist Nelly Bly. Now I have to read her book!
Morning: I'm at my desk around 8.30. I check the email, read a couple of articles and start working. In those days I'm concentrated on researching and writing my Melbourne book, generate pitches for magazines and researching publications to pitch. I try to do at least 5 hours straight of work in the morning, because for me morning is the most productive part of the day. The famous golden hour.
After lunch: I'm usually back typing at 2 or 2.30. In this time I send emails around, and I organize the upcoming exhibition of Georgina Lee and Kenny Pittock in Rome.
Break: After an hour, an hour and a half of after-lunch work, I go for a fast-paced walk of 30 or 45 minutes to the Marinella, a beautiful lookout near Sorrento, and back. Lately while walking I'm listening to a lot of 80's tunes by Y&T, Pat Benatar and Kim Wilde. Wu-Tan Clan, Mary McCaslin, La Femme, Pj Harvey and Santa Cruz are also in my playlist.
Beach: The best part of being in Sorrento is that there is a small sandy beach just a short walk for my home, enclosed by colourful fisherman houses. Since I skipped the last two summers – last summer I was in Melbourne and it was winter there, the previous summer I was doing a reportage in Indonesia – I'm craving for sea and sun. I enjoy a good one hour and a half/ two hours at the beach, listening to The Lively Show – which I highly recommend – and reading a biography of the amazing journalist Martha Gellhorn – she had such an incredible life! After that I'm usually super inspired. Walking back home I usually say hi to a friend who is working nearby and chat a bit about future plans and make fun of tourists.
Back home: Between 7 and 8 I do some extra work, typically review some pitches, researching about future projects and planning the next move – Malta, London, Berlin, Puerto Rico, who knows? My goal for the day is to reach 8 hours of work.
Evening: After dinner I read a couple of newsletters about art and journalism, I have a skype call with my partner in crime in Rome and I watch a movie. Alternatively I draw a little, listening to interviews on You-Tube, Ted Talks, School of Life or lectures on Coursera. Or, if there is little time, I do some pronunciation exercises trying to get rid of my funny Italian accent when speaking English.
Oh, and I almost forgot; I drink tanks and tanks of green tea in the process!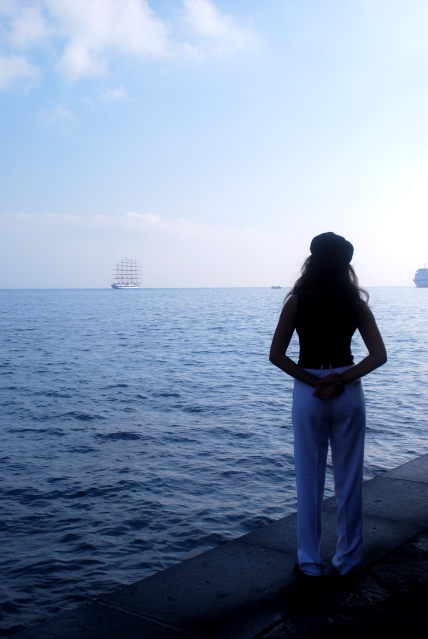 Photo1 from Greeneyesvirginagirl
Photo2 from Gioco di Donne