Published: Interview with Torlarp Larpjaroensook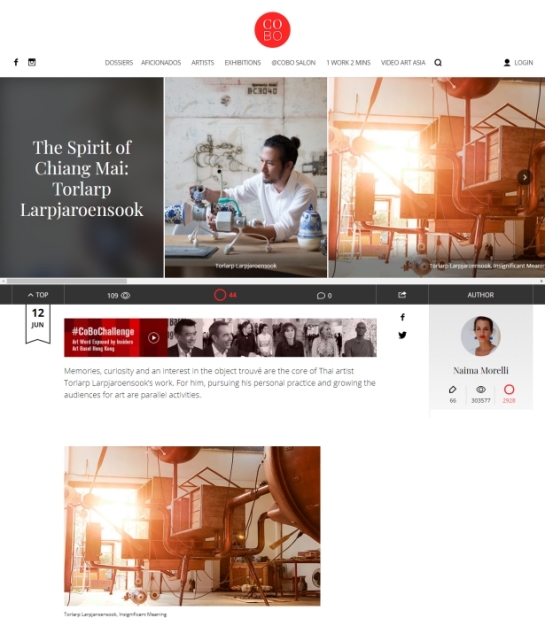 More from my reportage on Thai contemporary. This piece, just published by CoBo, is an interview to Chiang Mai artist Torlarp Larpjaroensook, owner of Seescape Gallery. I have really great admiration for this self-made-man, and of course self-made-artist, who is all about the community.
And as a side note, I started doing this job, arts writing, more than 10 years ago now. And yet, every time an article of mine is published, I'm still so thrilled and grateful. The interviews, the chance to ask questions, the artworks, the artists, the magazines I write for and my incredible editors, the people I met, the people I traveled with, the chance to explore the world, to learn about it through its artists, the impressions, the learning, the struggles and still being here to tell tale.
I feel incredible blessed to live this life, doing this job. Hopefully some glimmer of the bliss, both mine and the one of Torlarp's, will transpire through the lines.