Twoone exhibition visit, Collingwood, Melbourne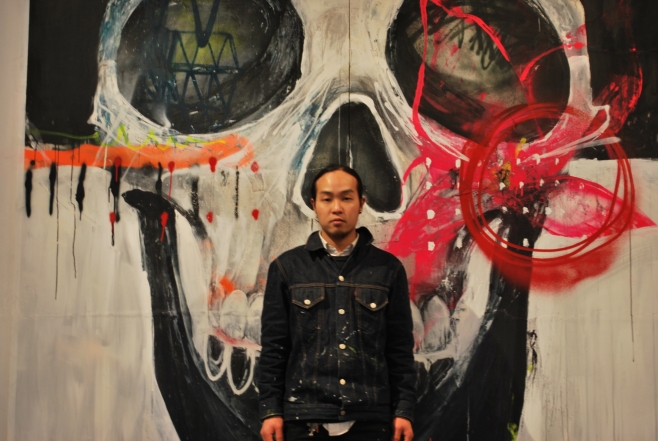 I recently interviewed the artist Twoone  (Hiroyasu Tsuri) in his studio in Collingwood.
The studio was quite empty because he had brought all the paintings at the Backwoods gallery, for his upcoming solo show "Define Nothing".
Twoone's Japanese background is evident in his paintings' balanced composition. His mystical-looking characters with animal heads, realized in his unique style, are his trademark in the Melbournian thriving street art culture.
The exhibition has been a success. I took some pictures of the Twoone's artworks in the gallery, and then I followed him in a street nearby where he was painting a wall.