Eko Nugroho and Jompet Kuswidananto in Melbourne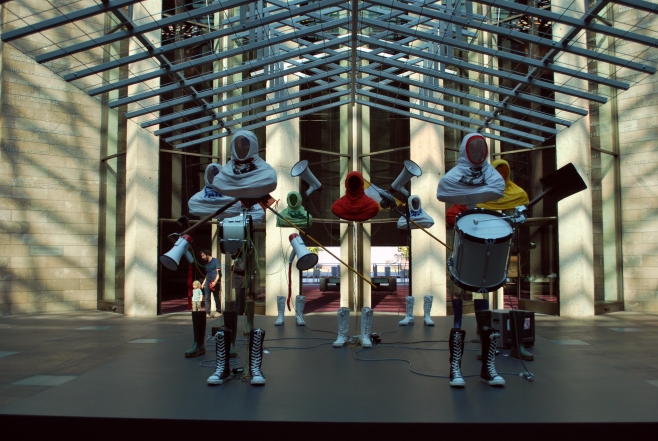 I just moved to Melbourne and, of course, before even having a place to call home, I visited the National Gallery of Victoria.
I was particularly keen to see the exhibition "Rally: Contemporary Indonesian Art", featuring Jompet Kuswidananto and Eko Nugroho.
Actually, the choice of just two artists to represent Indonesian art is interesting.
I've found the show very useful for my researches, as the Australian perception of what contemporary art in Indonesia is.